powered by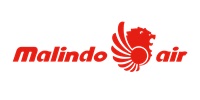 Malindo Air Promo
Please wait while we process your rating

.

.

.
Get the latest deals and vouchers right in your inbox!
Get Vouchers and Coupon Codes from Malindo Airlines Malaysia
Travelling is one of the best ways to escape the hustle and bustle of daily life for many individuals. It offers a rewarding experience as you explore and experience a country's culture and attractions. But before you reach your destination, it's important that you get to fly in comfort to make the most out of your travel. Malindo Airlines will take you on the best flight of your life, providing premium services that you will surely enjoy.
Why Choose Malindo Airlines?
Although Malindo Airlines is not a household name in the airline industry, it has become popular amongst travellers. This is because they offer premium customer service, low airfares, and a customer-centric business model.
A Mobile App that You Can Count On
With the Malindo Airlines app, you can book and manage your flights on the go. Aside from that, you can check airfare rates, manage your bookings, and take advantage of exclusive app deals instantly. So, if you are looking for a mobile app that offers convenience at your fingertips, then download the Malindo Airlines app now.
Caters to Travellers' Needs
Malindo Airline's main priority is to provide comfortable and rewarding flight experience to its customers; whether they are booking business or economy class. In 2016, Malindo Airline expanded its route network to extend its reach all over Southeast Asia and other destinations in the region.
Impressive Business Class Service
One of the reasons why many travellers choose Malindo Airlines is their impressive business class service. If you don't want to suffer during a long flight, Malindo Airlines business class offers a premium feel to your in-flight accommodation. Aside from that, business class travellers get exclusive check-in privileges, in-flight entertainment, catered meals, extra baggage allowance, and WiFi connectivity. If you want to travel in comfort and style, then choose Malindo Airlines!
Redeeming Discounts and Promotions from Malindo Airlines Malaysia
Go to the coupon section above to browse through the latest Malindo Airlines coupons.

Select the

Malindo Airlines promotion

that you want to use on your purchase by clicking on the Get Coupon Code button. You will then be redirected to a different page where you can copy the code.

Do take note that there are deals and offers which do not require a coupon code. If the

Malindo Airlines offer

doesn't come with a code, proceed to their website or app and book your flights.

When you are on the Malindo Airlines website, start booking for flight tickets on Malindo Airlines' website by choosing a schedule. Enter relevant flight details for your trip including destination, date, and number of passengers on the search bar. Upon keying in the details mentioned, you will receive a list of flights available on the date you inserted. Choose the departure time that is best for you.
Once you have chosen your flights, input all your details including the name of passenger/s, birthdate, passport number, etc. Before proceeding, double check to ensure that all details are correct and updated before proceeding to the next step. Keep in mind that all travel documents like visas and boarding passes should be prepared by the passenger.
Then, select any add-ons you require as well as your preferred seats for the flight. Insert additional details such as baggage allowances, in-flight meals, and other things in this section. Additional charges may apply for all the add-ons and reservations selected.
Now that you have you have keyed in all the necessary information and details, it's time to pay and confirm your booking. You can choose to pay via credit and debit cards issued by Visa and Mastercard, or via PayPal if you have an account. Before you proceed to pay, enter the code that you copied earlier in the discount box provided to apply the benefit it offers.
Once the payment is done, you will then receive a confirmation email with all the particulars of your booking as well as your confirmation number and your itinerary.
Payment Methods
Aside from paying fees at their kiosks, Malindo Airlines accepts payments through internet banking and credit cards issued by VISA and Mastercard.
Cancellation and Refunds
If you want to submit a request for a refund, just drop an email to customer_care@malindoair.com or contact their Call Centre at 03-7841 5388. There will be a 30-working day recovery period for them to process your refund. Once done, the refund will be credited back your bank account. For cancellations, you can cancel your booking within 72 hours before your scheduled departure.
Customer Service
If you have any queries or suggestions, feel free to reach out their Customer Care Centre at +603-7841 5388, available daily, from 8 am to 10 pm.