powered by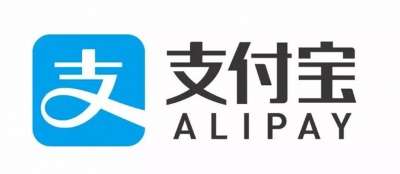 Alipay Offer & Voucher For Malaysia
Please wait while we process your rating

.

.

.
Get the latest deals and vouchers right in your inbox!
Go Cashless with Alipay e-wallet
If you're familiar with AliBaba, you'd probably have heard of its e-payment service known to everyone as Alipay. An increasing number of people are going cashless these days for its convenience and efficiency. Alipay e-wallet could just be one of your top online payment choices when you're out and about most of the time. E-wallet is basically a mobile app installed on your mobile device that's linked to your bank account for making payments to merchants or at retail stores.
Why You Should Choose Alipay e-wallet
There are various e-wallet options out there, and you have a hard time choosing one. So we have sorted out some reasons why you should use Alipay e-wallet:
Alipay e-wallet is a convenient and secure platform for making transactions and transferring funds.

It is accepted across 500 outlets by merchants in Malaysia including 7-Eleven, Family Mart, Starbucks, Kenny Rogers, KK Mart, Crocs, Parkson, etc.; and hotels like Resort World Genting, First World Hotel, Maxims & Crockfords, and more.

Of course, you can use it on online shopping websites as well, and one of them is Lazada.
How to Use Alipay
First, you will need to create a recognized account. In Malaysia, Maybank and CIMB are providing the cashless payment service by acting as the settlement and merchant acquirer bank to facilitate Alipay.
Before making any payments via Alipay, users must register with the e-wallet on the mobile app. The mobile app is available on Apple App Store and Android Play Store.
There are three ways to make a payment with Alipay:
Shoppers who use a desktop device will have to use a mobile device (phone or tablet) to scan the QR code on the Alipay payment page. This is the most commonly used payment method among online shoppers who are Alipay users.

Another approach for desktop users is to use their Alipay credentials to log into Alipay payment page. No mobile device is needed for this.

Mobile device users can utilize the payment method optimized for use on mobile devices.
How to Redeem Alipay e-wallet Coupons on NST
Browse through the list of vouchers on the Alipay coupons page on NST.

Select your desired voucher and click on "Get This Deal".

A pop-up page will then appear and prompt you to copy the code.

If no code is required, click on "Go to Store" and you will be redirected to Alipay's homepage.

Click on "Go to Alipay" and you will be directed to a Sign In page where you can register your Alipay account for free.
There you have it, use your Alipay e-wallet wherever you go!
If you have any inquiries or concerns about your Alipay transaction, you may leave your message at Alipay Help Center or contact them at their 24-hr international hotline: +8657195188.