powered by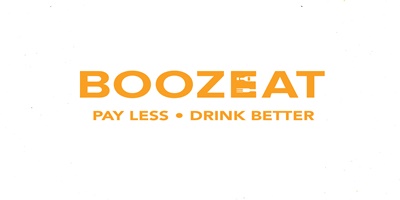 Boozeat Offer & Voucher For Malaysia
Please wait while we process your rating

.

.

.
Get the latest deals and vouchers right in your inbox!
Drink Until You Drop with Boozeat Malaysia

Those who frequently consume alcoholic beverages will know that these drinks do not come cheap, especially the premium-quality ones that can cost thousands of ringgits per bottle. Moreover, the cheaper versions might just be an imitation of the authentic version hence the reduction in quality. Thankfully, there is an online store that dedicates itself to provide authentic alcoholic beverages at reasonable prices – Boozeat.
More about Boozeat Malaysia
Founder Jessie Chong came up with the idea to establish a platform for booze when she was working with Moet Hennessy Diego, where she noticed that it was difficult for consumers to obtain authentic booze. Even if they could, the distribution process was a hassle and it took ages for fresh booze to reach the buyers.
These issues inspired Jessie to create Boozeat, a one-stop platform where consumers have access to the best booze anytime they want. Apart from that, Boozeat has a larger mission at hand – to change the dirty alcohol distribution process in which counterfeit booze are sold to the masses at original prices, therefore cheating consumers of their money. Boozeat strongly believes that everyone deserves to consume their favourite alcoholic beverages at the best quality and pricing.
Why Should You Choose Boozeat
Since there are so many bars, pubs, and speciality stores that are licensed to sell alcohol in Malaysia, you might be wondering why you should opt to go for Boozeat instead. Hence, here are some reasons why Boozeat should be your top choice when it comes to purchasing alcohol:
More Affordable Prices
One strong point that Boozeat possesses is its ability to provide competitive prices compared to many stores and retailers in Malaysia. This is because the company deals directly with brand owners and appointed sole importers, hence reducing the need of going through a middle man. Typically, alcohol prices will increase when more parties are involved in the distribution process. Therefore, being able to transact directly with manufacturers and sole importers reduces Boozeat's cost significantly, allowing the company to sell the booze at much cheaper prices than the ones on the market.
Fresher and Authentic Booze Guaranteed
Boozeat recognises the joy of consuming fresh and authentic booze and has made efforts to ensure that the alcohol sold on its platform adhere to these criteria. All of the booze that it sells comes indirectly from distilleries, wineries, and breweries, ensuring that consumers drink the freshest and most authentic options available. Hence, you can rest assured that there will not be any duty-free, fake or counterfeit products on the site.
Wide Selection of Alcoholic Beverages to Offer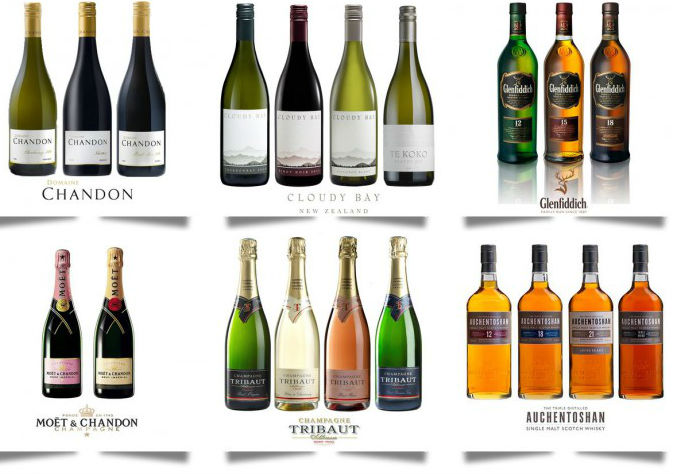 In its efforts to become your one-stop booze shopping destination, Boozeat ensures that its consumers have access to unlimited options of alcoholic beverages to choose from. From beer to champagne to wine, Boozeat provides up to nine different types of booze on its site. Furthermore, each of these categories offer a healthy selection of booze from multiple brands from all around the world, ranging from lesser-known darlings, everyday favourites to award-winning darlings. Therefore, you will be spoilt for choice when it comes to shopping for alcoholic beverages on Boozeat.
Party Delivery and Events
You can also approach Boozeat if you are planning for a party as the company also provides amazing packages which consist of alcoholic beverages together with complementary food options. This helps reduce the hassle of planning for the food to have at your party. Apart from the pre-packaged choices, you also have the option to filter and customise the packages according to your personalised party needs.
Redeeming and Utilizing Boozeat Promo Codes
Although the booze sold on Boozeat's site is already quite affordable, the company still offers promos and vouchers that you can utilize to enjoy more value as you purchase alcohol on the site. New Straits Time has taken the initiative to curate the latest Boozeat promos and coupon codes on this page so that you can access all of them at once. Below is a simple guide on how to redeem and utilize these promos the next time you plan to purchase alcohol via Boozeat.
Browse through the Boozeat promo codes available on this page to find one that interests you the most.
When you have identified the one you want to use, check to ensure that it is still valid and the terms and conditions of using it.
Then, click on the button to access the code. Copy it to be used later when checking out at the Boozeat site. Do note that some vouchers and coupons do not come with codes; they do not require manual input and are automatically applied when you fulfill their conditions.
Then head to the Boozeat site and start shopping for your favourite alcoholic beverages.
During checkout, remember to insert the promo code that you had copied earlier into the space provided to enjoy the benefit it offers.