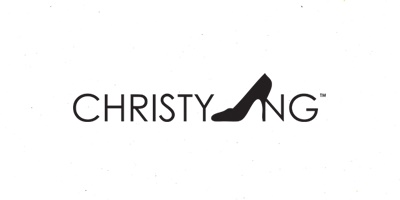 Christy Ng Vouchers
Please wait while we process your rating

.

.

.
Get the latest deals and vouchers right in your inbox!
Unlock the Best Christy Ng Promo with the Latest Voucher Codes!
Always put your best foot forward with the latest Christy Ng shoes! Whether it's for a job interview, a wedding or even for a simple gathering of friends and family, don't forget to adorn your outfit with the exceptional footwear from Christy Ng in Malaysia. The shop guarantees good quality, fashionable, and affordable footwear, bags, and outfit options for all your special occasions.
Christy Ng started out as a made-to-order online shopping platform. The shop specializes in creating custom-made shoes but has further expanded to bags, accessories, and ready-to-wear fashion. Christy Ng designs focus more on comfort and quality and have become the driving force of the brand.
Why Choose Christy Ng
Customizable Designs
Have you ever wanted a shoe that nobody else has? Now you can with Christy Ng. The shop allows you to customize your own shoe from the design, color, material, and size that would fit snuggly with your foot. To make good quality Christy Ng customized shoes, the shop imports raw materials from international sources to guarantee your satisfaction.
Affordable Price Tag
Another reason why you should start shopping with Christy Ng is their price tag. Christy Ng provides you with tons of options. If you're a little bit tight on your budget, don't worry, you can still get brand new heels just in time for an event. From as low as RM50 or less per pair to as much as RM200, you can grab all the shoes, bags, and accessories you want from Christy Ng in Malaysia!
Fast Shipping
Who doesn't like fast shipping? Wherever you may be in Southeast Asia, Christy Ng guarantees shipping within 7 business days via FedEx International priority. Furthermore, your shipping is calculated upon checkout so there are no surprise shipping fees. In Singapore, you can get free shipping for orders above RM100. If you're ordering from Malaysia, you can get free shipping without a minimum set of purchase!
Flexible Payment Options
Christy Ng has been a trusted name in Malaysia for years. In terms of payment, the shop guarantees secure online shopping for everyone. Christy Ng accepts all major debit and credit cards include Visa and MasterCard. You can also use your PayPal account and be entitled to a 20% off on your purchase!
How to Design your Own Christy Ng Shoes
Perhaps the best thing about Christy Ng is that you can order customized shoes! If you've wanted to have a unique set of footwear that you only have, you can make that happen with Christy Ng. Here are steps on how you can custom-design your own Christy Ng shoes:
On the Christy Ng Website, click on the

"Design Your Own"

tab where you can choose the design of your shoe. You can choose between 12 different designs ranging from heels to flats.

Click on the design you want and then choose what color or material the body of the shoe is going to be. You can also choose from different textures, color of the heels, the insole, and the sole of your shoe. You can even choose the heel type and height! Just don't forget to select the right size. Feel free to have fun and take your time designing your own shoe!

Once you have what you need, simply add the custom item to your bag and proceed to checkout. Enter other details of your order such as your shipping address and your banking details. You will get an order confirmation followed by a separate email where you can track your order once it is shipped!

Wait for your order to arrive and enjoy custom-made shoes from Christy Ng in Malaysia!
How to Redeem your Christy Ng Vouchers
Custom-design shoes sounds like an amazing idea but what about vouchers? Surely, it's something you would want! When you order from Christy Ng, you can also use vouchers and coupons that would slash a few bucks off from your purchase total. Here's how you can redeem your Christy Ng vouchers online:
Check the latest Christy Ng vouchers on News Straits Times. Simply scroll up the page to view the latest coupons.

Select the voucher that you want to use by clicking on the

Get Coupon Code

button. You will then be rerouted to a separate page where you can copy the code.*

Once you have everything in your cart, simply proceed to checkout and paste the code inside the discount box provided to reveal the discounted price!
That's it! Using Christy Ng vouchers is fast and easy! You can get exclusive deals from News Straits Times and Christy Ng when you shop online!
*Please take note that there are deals and discounts that do not require a code. Indicated in blue, all you need to do is click on the View this Deal button to go to the Christy Ng sale page and shop!