powered by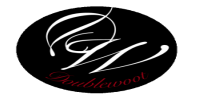 Doublewoot Offer & Voucher For Malaysia
Please wait while we process your rating

.

.

.
Get the latest deals and vouchers right in your inbox!
Bring Out the Fashionista in you With Doublewoot Coupons from New Straits Times
Since 2005, Doublewoot has made fashionable clothing easily accessible for many Malaysian girls. The home-grown fashion brand specializes in producing fashionable apparels for women at an affordable price. Thanks to Doublewoot, every girl is able to have an amazing sense of style without having to break the bank. Doublewoot takes pride in producing top-quality apparels that are effortlessly stylish and comfortable. On top of that, you will be ensured excellent customer service as well as fast delivery when you shop at Doublewoot.
Why you Should Shop with Doublewoot?
As an advocate of girl power, Doublewoot appreciates women in all shapes and sizes. Their designs also exemplify confident and strong women so that every woman can embrace their femininity. Here are reasons why you should shop at Doublewoot!
Popular Among Local Celebrities
Since the start of the blogshop, Doublewoot has built a credible repertoire amongst local celebs. Despite having an affordable price tag, their clothing collection still exudes luxury and elegance. This is the main reason why so many local celebrities and fashion icons such as Daphne Iking, Elaine Daly, Belinda Chee, Hannah Tan, Chelsia Ng, Carey Ng and many more love their line of clothing.
Constantly Up-to-Date with the Latest Fashion Trends
The collections featured on Doublewoot are launched every once or twice weekly. Whether if you're celebrating Chinese New Year or your birthday, you can dress up for various occasions as Doublewoot has a wide variety of clothing ranging from dresses to jumpsuits! Many of their collections such as the Chic Formal Work Collections, Oriental Collections, and Bridesmade Collections are highly coveted and have received coverage and praise for the media. One trait that makes Doublewoot's collection stand out is their clothing sizes that are offered. No matter if you're slim or curvy, Doublewoot ensures that women of all sizes are able to look good in their chic clothing. Doublewoot believes that every woman should feel confident and beautiful in their own skin. Doublewoots collections are available in various sizes ranging from xs to xxl so that every woman can enjoy their fashion pieces.
How to Shop at Doublewoot?
Before you start shopping at Doublewoot, do ensure you create an account.
2. Look through the products that you like which is categorized at the top of the homepage.
3. After selecting your favourite items, click the "Add to Cart" button. You can add as many items as you like!
4. When you're ready to pay, simply click the "Shopping Cart" button located at the top right corner of the site.
5. Once you are in your cart, you are only given 15 minutes for payment. Proceed by clicking the "Checkout" button.
6. On the checkout page, enter your billing address, shipping address, shipping method, and payment method.
7. Click on "Confirm Order" and your orders is secured.
8. Your order will be sent the next working day and on its way to you!
How to Redeem Doublewoot Coupons from NST?
1. Browse through the coupon list on NST.
2. Select the coupon that suits to your purchases.
3. Click on the coupon to generate a coupon code, make sure to copy it. If there is no coupon code, simply head to Doublewoot to enjoy the discount.
4. On the checkout page, simply paste the copied code in the "Apply Coupon" box.
Payment Methods
There are multiple ways you can choose to pay for your purchases on Doublewoot. Customers can either pay directly on the site or through PayPal. Another method of payment is through Ipay88 which accepts Credit Card, Maybank2U, Alliance Online Transfer, AM Bank, RHB, Hong Leong Bank Transfwer, FPX (HL online, Maybank, Bank Islam, PBeBank, CIMB Clicks), and 2checkout (international).
Easy Return Policy
There are 3 easy methods you can choose to return your products if you're not satisfied with the products.
1. Items can be returned via NEARU points located nationwide. Simply select a point that is convenient for you to return as most point open early till late. These points include independent pharmacies, optometry, cafes, as well as grocers which are open 7 days a week. Customers are charged a flat rate of RM5 and will take 3-8 working days to arrive at Doublewoot.
2. Another way you can return your clothing is via Collectco. Similar to NEARU, Collectoco points can be found at Caring Pharmacy, ThunderMatch, Senheng, Fotokem, Mydin and many more. Customers are charged a flat rate of RM7 and will take 3-8 working days to arrive at Doublewoot.
3. You can also opt to return your item via any post office. It will take roughly 1-3 working days to arrive at Doublewoot. Customers are charged a minimum of RM7 and above, depending on the weight of the package. The items should be mailed to:
Doublewoot Return
No. 14, Jalan Pusat Perniagaan Uda 1,
12300 Butterworth
Penang.