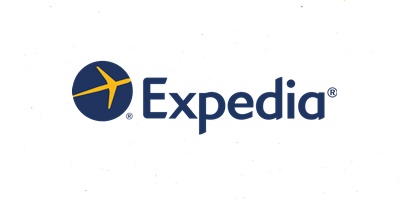 Expedia promo code & coupons Malaysia in August 2021
Please wait while we process your rating

.

.

.
Get the latest deals and vouchers right in your inbox!
Travel and Explore the World with Expedia Malaysia
Expedia emerges as one of the best travel platforms that boast a wide range of options as one of the best online portals for hotel accommodations, flights, car rentals, and travel packages worldwide. Besides that, Expedia is also the place to find the best deals in airfare and travel packages, so not only are you able to get the best discounts, you can also travel in style.
Established in 2011 under the umbrella of Expedia Inc, Expedia has become the leading website when it comes to travel. A website for travellers by travellers, Expedia gives you tons of access to the myriad of accommodations from the cheapest hostel to the grandest villas and five star hotels. Expedia continues to attract a huge number of visitors daily because it delivers a great list of options that can satisfy every lifestyle and budget. Expedia is named as one of the top online travel sites in the world. Such well-deserved reputation earns the admiration and support from various leaders in the travel industry. As the result, Expedia enjoys a vast range of travel options brought in reputable and prestigious travel partners. If you're thinking of travelling locally or overseas, Expedia is the website to plan your journey.
Travel More for Less
Whether you're travelling first-class or budget backpacking, Expedia has the right package for you. From hotels to airlines, you have all the best choices at the best prices. Also, you have the options to fully customize your bookings and make your own decisions. If you're looking for an affordable holiday package, don't forget to check Expedia.
Always Be Secured While Travelling
Expedia has been a trusted name in travelling for years. You can be sure that all your bookings are legitimate with no hidden charges and are as what they appear on your account. Furthermore, every package sold on Expedia is financially protected. So, if you had an awful travel experience through Expedia, you have the right to get a refund.
How to make the most out of your Expedia bookings
Expedia is great when you're looking for an adventure of a lifetime even when you're on a budget. Here are some great ways on how to slash a few bucks off your bookings from Expedia Malaysia:
Always read the fine print when it comes to seat sales and packages. Most Expedia promotions have a specific travel date, so be sure to book it within this time to get the discount.

Make sure that you get an entire breakdown of your booking to see any extra charges such as unnecessary in-flight meals or baggage.

Always set a budget. If you're travelling on a budget, make sure that you don't go overboard with the hotel/airfare cost. Leave some cash for your pocket money and/or food.

Always be on the lookout for Expedia promotions and coupons online!
How to Enjoy Your Expedia Malaysia Coupons
Perhaps the best thing about booking your trip with Expedia is the promotions which can be unlocked with voucher codes. You can choose between a number of deals and discounts online, and make the most out of your booking with Expedia Malaysia. Here's how you can redeem your coupon codes from Expedia Malaysia.
Expedia gives you a selection of tours, packages, and destinations; click on "Book Now" to proceed to the next page.

After that, you can login or sign up for an Expedia account. This makes future bookings easier plus you can securely save your preferred payment method for faster transactions.

Next, you must make sure that everything in your booking is in order from your booking details, schedule, etc.

Go to the Expedia coupon page on NST or scroll up the latest coupons that you can use.* Click on the

"View this Voucher"

button so that you can copy the code. Please take note of the voucher terms and conditions before proceeding.

On Expedia, you can paste the copied Expedia voucher code into the discount box before proceeding to checkout.

Once the transaction is complete, you will receive an email with a summary of your booking and your receipt.

Enjoy the best discounts from Expedia Malaysia!
With Expedia, you can travel more for less! Enjoy the hottest deals and discounts from New Straits Times and Expedia!
*Please note that there are deals and discounts that do not require a coupon code. If this is the case, simply click on the "View this Deal" button and proceed to Expedia.com to get access to the sale.