powered by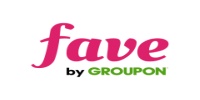 Fave Promo Code
Please wait while we process your rating

.

.

.
Get the latest deals and vouchers right in your inbox!
Get the Best Coupons and Vouchers from Fave Malaysia
Fave is a well-known app in Malaysia that allows you to organize and plan activities together with your family and friends. Since the company branched out to mobile, the Fave platform has become more popular than Groupon. Fave app is currently available in Kuala Lumpur and Jakarta, boasting over 3,000 merchants in their catalog.
Reasons to Choose Fave
Amazing Offers and Promotions
Fave Malaysia has a plethora of offers and deals, making it the go-to platform for money-savvy individuals. Many Malaysians choose Fave coupons and vouchers because they get to enjoy services and products – all for deeply discounted rates.
Impressive Interface
With the Fave app, you will get to choose offers and deals in just a few swipes and clicks, letting you browse through them easily. Apart from notifying you the latest promotions, the app comes with a save feature that stores your favorite destinations by just tapping the "favorite" button. For this reason, it's one of the most widely-used platforms for deals and coupons in Malaysia.
How to Redeem Fave Groupons
Fave offers the latest coupons that help you save money on your preferred product or service. Here's how to redeem Fave groupons.
When browsing through this coupons page, determine which ones suit you best by viewing their descriptions.

Once you have selected a Fave coupon, click on it to copy the promo code.

With your Fave Malaysia app or Fave website on your browser, find the product or service you have in mind and key it in the search bar.

With Fave Malaysia's neat and user-friendly interface, you can easily find the products that you want in the categories at the top. There are four categories to choose from – travel, beauty, eat, and services. Clicking on Eat will display a wide range of deals and offers on food while clicking on Beauty will show promotions on services like massage, manicures, waxing, and more.

In the Activities section, you will find deals on fitness services such as yoga classes and personal trainers. In the Services section, there will be offers on educational services like art lessons. Lastly, if you want to see amazing offers on hotels, just go to the Travel section.

Once you have selected a promotion, click on it to learn more details about its terms and conditions. If you are satisfied with the conditions, click Buy Now.

In the Checkout page, paste the Fave coupon code you have copied earlier to redeem the voucher. If you can't redeem it, you can gift it to the recipient of your choosing, as long as it is unredeemed.

Then, choose a payment method. After the transaction goes through, check your email for the payment confirmation.
FavePay
You can make use of FavePay to pay your bills. To use it, simply go to one of Fave's selected partners and scan its FavePay QR code. Next, key in your bill amount and coupon code, and tap Pay Now to process the payment. For new users, they will need to enter their card payment details along with the OTP verification. The next time you visit the store, you can get cashback up to 20%!
Payment Methods
With Fave Malaysia, you can pay using debit and credit cards issued by Visa, Mastercard, and American Express. They also accept bank transfers from all major banks in Malaysia.
Cancellations and Refunds
You have the option to cancel your voucher and receive a refund as long as it's processed before the cancellation deadline expires. Otherwise, Fave Malaysia won't extend the voucher's validity. When it comes to refunds, it will be sent within 1 day in the form of credits. These credits will be applied automatically the next time you purchase a Fave groupon.
If you want to cancel your voucher, here are steps you can follow.
Access the ME tab to view your vouchers. Then, select the one you want to cancel.

Clicking on Cancel this Reservation will generate a pop-up that will ask for your confirmation.

Then, you will be redirected to the Voucher page where you will find the Cancel Reservation option below the page. Click on it to process the cancellation of your voucher.
Customer Service
If you have any problems with your purchase or shopping experience, contact Fave customer support team. Send them an email at hello@myfave.com.