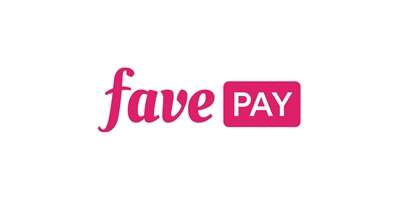 FavePay Malaysia Promo Code
Please wait while we process your rating

.

.

.
Get the latest deals and vouchers right in your inbox!
Get the Best Discounts and Cashback with FavePay

Fave is a platform that offers discounts with its partnering shops. As part and parcel of that aim, what was known formerly as Groupon has launched its service called FavePay. On FavePay, you can opt to pay with the app in exchange for discounts or cash back.
Why You Should Choose FavePay
The reason is simple enough: you will be rewarded for it in the form of cashback discounts. For example, you will be entitled to a 20 percent cash back when you use FavePay at Llaollao, or a RM5 discount when you use it at NinjaJoe or JuiceWorks.
No Top-Up Needed
Unlike most mobile payment apps, there's no need for you to top-up using Favepay. Essentially, it's an app to enable cashless payment at participating merchants. You only need to bind it with your debit or credit card once.
Availability
FavePay is already available at many popular merchants and food outlets. The app also allows you to find the nearest stores that support FavePay. This is extremely handy when you have no immediate access to cash or the ATM.
How to Use FavePay
FavePay accepts Amex, MasterCard, and Visa credit/debit cards. You can input your card through the My Payments setting under the Me tab. Alternatively, you can also add in your credit/debit card details during purchase:
Click on the FavePay Tab and search for the correct merchant or scan the QR code.

Enter your total bill amount and tap "Pay Now" to finish the transaction.

Get up to 30% instant cash back to use on your next visit to that outlet.
How to Redeem FavePay e-Wallet Coupons on NST
Browse through the list of vouchers on the FavePay coupons page on NST.
Select your desired voucher and click on "Get This Deal".

A pop-up page will then appear and prompt you to copy the code.

If no code is required, click on "Go to Store" and you will be redirected to FavePay's homepage.
If you have any inquiries or in need of any assistance with your FavePay transaction, contact them through email at hello@myfave.com or their in-app live chat from 9 am to 10 pm.