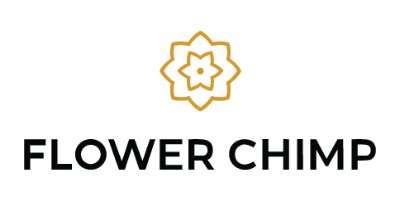 Flower Chimp Discount Code & Coupon Malaysia in Dec 2020
Please wait while we process your rating

.

.

.
Get the latest deals and vouchers right in your inbox!
Make your Loved One's Feel Special with Flower Chimp Discount Codes in Malaysia
Whether it's Valentine's Day, Mother's Day or during birthdays, sending your loved one's flowers will always make any occasion special. From small bouquets to grand gift baskets, you will certainly make it memorable. For these gifts, you would want the best for your friends and family, that's why you should always get your bouquets from Flower Chimp in Malaysia.
With a mission to empower florists in Malaysia, Flower Chimp aims to provide the best gifts you can give to your loved ones. Based in Mont Kiara in Kuala Lumpur, Flower Chimp gives you the opportunity to send your best wishes to your loved ones in Malaysia wherever you may be around the world.
Flower Chimp operates with the Flower Chimp Guarantee which ensures freshness and superior quality for all your orders. The best way to express your feelings is with flowers and Flower Chimp in Malaysia can help you do just that.
Why Order from Flower Chimp Malaysia
The Flower Chimp Guarantee
The Flower Chimp Guarantee is more than just a pledge, it is a philosophy and a code of operation. Flower Chimp gives you the freshest flowers in the most gorgeous way possible. Florists affiliated with Flower Chimp are dedicated and would want nothing more than smiles on your recipient's faces. When it comes to gifts for your loved ones, don't settle for anything less.
Fast Delivery
Flower Chimp in Malaysia offers same-day flower deliveries! All you need to do is order before 12:00PM from Monday to Saturday, and you or your recipient can get your orders. The best thing about Flower Chimp is that it doesn't just end with flowers! You can send your sentiments with cute gifts, teddy bears, and delicious chocolate, as well as baklavas, dates, and a whole lot more. All of this is possible for same day orders!
More Payment Options
Flower Chimp is one of the most trusted names in floral services for years. When you order from the website, you are provided with a safe and secure shopping experience. Furthermore, you can also enjoy a wide selection of payment options. Flower Chimp accepts all major debit and credit cards including Visa and MasterCard. Online transfers are also available for Maybank, RHB, CIMB, UOB, AmOnline, and a whole lot more. You can also pay for your items on your nearest 7-eleven stores! Flower Chimp makes it easier for you to get your sentiments across their flexible and secure payment options!
International Orders
Wherever you may be around the world, you can still send your loved ones their favorite gifts and flowers with Flower Chimp! Besides Malaysia, Flower Chimp also allows you to send flowers in the Philippines and Indonesia! Simply order as usual on the website and enter the recipient address wherever it may be within these countries!
Flower Arrangement at its Finest
Working with expert florists in Malaysia, Flower Chimp not only guarantees the freshest flowers but also the best arrangement possible. You can browse through the site's flower collections and discover a wide selection of arrangements. You can select different flower types at different flower prices for any occasion!
How Does Flower Chimp Work
So, what happens when you order from Flower Chimp? Here is a step-by-step guide on how it works:
Order. Order your hampers and bouquets from FlowerChimp.com and select from 150+ database of flowers, arrangements, and gifts. You would also need to enter your recipient's address.
Preparation.

Once the order is confirmed, you will receive a confirmation email about your order as well as a receipt. If you make your orders before 12:00PM, your recipient can receive the gift within the same day!

Delivery.

After the preparations for creating your gift or flower arrangement, your order will then be shipped to your recipient's address!
How to Redeem your Flower Chimp Promo Code in Malaysia
Ready to order flowers for your loved ones? Don't check out your items just yet! You can still slash a few Ringgits off of your total purchase with Flower Chimp vouchers and promo codes. Follow these steps on how you can redeem your own Flower Chimp voucher codes in Malaysia:
After you have shopped at the Flower Chimp website, go to the NST.com.my coupon page for the latest Flower Chimp coupons.

Click on the coupon that you want to use. Make sure that you read the terms and conditions of the voucher so that you'll be able to use it on your Flower Chimp purchase. Keep in mind that there are deals that do not require a Flower Chimp promo code, so continue as usual.

Click on the

Get Coupon Code

button, copy the code, and then paste it into the discount box. Once it is accepted, it will reveal the final cost of your purchase.
And, that's about it! Redeem your coupons, use your Flower Chimp promo codes and get exclusive discounts from NST.com.my and Flower Chimp!