powered by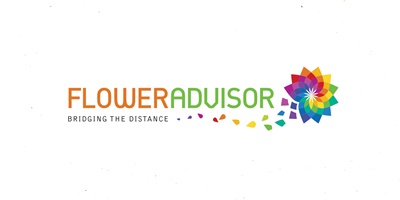 FlowerAdvisor Vouchers
Please wait while we process your rating

.

.

.
Get the latest deals and vouchers right in your inbox!
Exclusive flower deals and offers with FlowerAdvisor coupons in Malaysia from NST
The inception of FlowerAdvisor stemmed from the idea of customers struggling to discover a trusted flower delivery site which is able to send gifts to their loved-ones anywhere in the world within 24 hours. There is no doubt that there are plenty of amazing and talented local florist in this industry, but many of them are not keen on investing a stable and secure site that manages e-commerce transactions especially in various parts of the world.
Why you Should Shop at FlowerAdvisor?
No matter if you're celebrating a harmonious or melancholy occasion, you can trust on FlowerAdvisor to offer the best flowers and gifts.
Customizable Orders
If you can't find what you like from FlowerAdvisor's catalogue, you can always customize your order according to your preference. On the customize order page, simply fill in your wish list, budget, and destination of delivery and the team from FlowerAdvisor will get back to you within 24 hours!
Same Day Deliver Service by Local Florists
You can always trust FlowerAdvisor to offer the top-quality flowers at the best prices. On top of providing quality products, the delivery service is efficient and amazing too. The flowers are delivered by local florist which are selected by FlowerAdvisor's international Franchise Team. These florists were chosen based on their artistic presentations as well as the years of experience in the floral industry. Customers can be assured that the flowers ordered will be fresh upon delivery. The flowers are exchangeable if it's not fresh upon receiving it.
Sites are Localized Across the World
FlowerAdvisor is not only available in Asia but in Europe as well. Customers are able to easily purchase their flowers through these hosting facilities in Asia, Europe, and the United States. Simply visit the local sites to send flowers anywhere in the world. For example: Customers from Hong Kong can simply visit www.floweradivisor.com.hk to place an order for flowers to be sent to anywhere in the world.
Wide Variety of Flowers and Gifts
FlowerAdvisor is the right place to go if you are looking for a specialty flower or gift, as they boast a huge selection of flowers that you cannot find elsewhere. On top of that, the online flower shop offers a unique blend of flowers that are not only gorgeous but colourful! While they are known for specializing in the delivery of flowers, FlowerAdvisor also provides and delivers other lovely gifts with the same level of precision and speed. They offer other lovely gifts include hampers, wine, cakes, chocolates and others. These lovely gifts will make your occasion merrier and much more complete.
Earn Rewards
Refer your friends to FlowerAdvisor and you'll be rewarded points as well as special discounts for your friends. For every first transaction that your friends make, you will get an extra discount on top of the 5000 points rewards.
How to Order from FlowerAdvisor?
1. Head to the homepage of FlowerAdvisor and select the delivery country at the top right of the webpage.
2. Browse through the products and add your favourites to the shopping cart.
3. Select the delivery date you wish to send the flowers.
4. Once your order has been successfully placed, you will receive a confirmation email.
5. FlowerAdvisor's local florist will deliver the order upon the requested date.
How to Redeem your FlowerAdvisor Coupons from NST?
1. At the NST FlowerAdvisor coupon page, browse through the list of coupons and select your favourite one.
2. Once you've chosen the coupon, click on it to generate the coupon code. Copy the code to be used later. If there is no coupon code, simply proceed to the homepage of the FlowerAdvisor.
3. At the checkout page, paste the coupon code in the relevant section. Instantly enjoy the discounted rate for your product.
Payment Method
There are various ways you can pay for your purchase on FlowerAdvisor. You can opt for Visa/MasterCard or even PayPal. Do take note that the prices are subject to change during popular festive seasons such as Valentine's Day, Chinese New Year, Easter, Mother's Day and many more. Customers can ensure ultimate security after every transaction on FlowerAdvisor as private information such as credit cards, social security numbers, financials, etc. will not be stored on their servers.
Exchange/Refunds
Once you have received your goods, it is non-exchangeable and non-refundable. If the product is unsatisfactory, do email a picture of the gift within 24 hours upon receiving. Full replacement or refund will be given should there be any defect in terms workmanship or quality.