powered by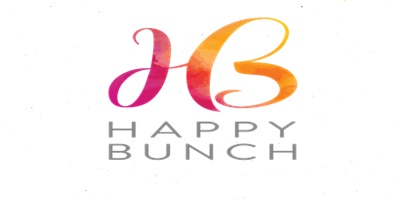 Happy Bunch Offer & Voucher For Malaysia
Please wait while we process your rating

.

.

.
Get the latest deals and vouchers right in your inbox!
Discover the best discounts and offers with Happy Bunch Coupons from NST
Traditionally, flowers are one of the most common gifts that act as an expression of endearment from their loved-ones. From birthdays to funerals, flowers can be a gift for many occasions. Nevertheless, it's still a challenge to find quality flowers at affordable prices. But, thanks to Happy Bunch, they are one of the most affordable floral delivery service you can find in Malaysia!
Why you Should Choose Happy Bunch as your go-to Flower Delivery Service?
At Happy Bunch Malaysia, they ensure that everything is made simple for every customers. Here are their 3 promises:
One Price: You don't have to fork out a lot of money for flowers, because Happy Bunch offers flowers as low as RM43!
One Daily Bunch: You'll never get bored of Happy Bunch's flowers as you'll be surprised with a new arrangement every day.
Free Delivery: Selected areas in Klang Valley will be able to enjoy free delivery within the same day. Do ensure that your orders are placed before 12:30pm is you wish to have the flowers delivered on the same day.
Never Miss out on your Favourite Bunch
Depending on what your favourite flowers are, you'll never miss out on them thanks to Happy Bunch's new feature. Customers are able to select their favourite flowers through a simple survey and they'll be notified through e-mail once the flowers are available for order!
Safe and Secure Delivery
Happy Bunch ensures that the flowers are left at a safe spot before the recipient returns. The options available is accordance with the security policies of the residence so it could be with the security guard, neighbour, post-box or other safe spots. Customers are able to enjoy affordably priced flowers as Happy Bunch only allow for a one-time delivery attempt.
How to Place an Order on Happy Bunch?
1. Head to the homepage (https://happybunch.com.my) of Happy Bunch to place an order. Do make sure you have a registered account before placing the order. If you don't, simply create a new one.
2. Once you login to your account, click on the "Shop Now" button on the top right of the homepage. There will be a list of flowers for you to choose from.
3. After you've decided on the flowers, click on "Send this Bunch" and you'll be redirected another page where you have the option to select bunch size, delivery date and many more.
4. Now that you've personalized your order, you may proceed to enter your delivery details.
5. After filling in your delivery details and message, you may click "Add to Cart" to confirm your order.
6. At the checkout page, select your method of payment and click "Confirm" to complete your transaction.
7. Upon the successful payment, you will receive an email confirming your order.
8. Another email will be sent to you once the flowers have been delivered to the recipient.
How to Redeem your Happy Bunch coupons?
1. On the NST coupon page, look through the Happy Bunch coupons and select the one that suits to your purchases.
2. Click on the coupon to generate a coupon code. Make sure to copy the code to be utilise later. If there are no codes, proceed to Happy Bunch to enjoy the discount.
3. Once you've selected your products, head to the checkout page and paste the coupon code into the relevant section. You'll instantly see a discount for your purchase.
Payment Options
There are various ways you can pay for your orders on Happy Bunch. The payments can be made via local bank transfers, credit or debit card and even PayPal.
Return and Refund
Unfortunately, Happy Bunch will not accept any returns as flowers are highly perishable. Nevertheless, customers are able to return the flowers with the exception that it arrives in poor shape or form. Simply drop an email to hi@happybunch.com.my with an attached picture of the flowers. The team at Happy Bunch will then access the condition of it for further action.