powered by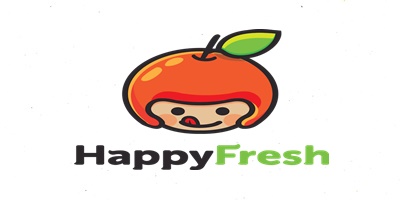 HappyFresh Offer & Voucher For Malaysia
Please wait while we process your rating

.

.

.
Get the latest deals and vouchers right in your inbox!
Save While You Shop for Groceries Online with HappyFresh Malaysia
How well does it feel when you can complete a chore with just a few taps of a button? Thanks to apps like HappyFresh, our everyday routines such as shopping for groceries can be done anytime and anywhere via our mobile devices! No more physically visiting brick-and-mortar stores and carrying heavy grocery bags anymore.
About HappyFresh Malaysia – Your Online Grocery Shopping and Delivery Platform of Choice
HappyFresh was established with the aim of enabling consumers to shop for their grocery online through mobile and web platforms, thus providing unparalleled convenience to its users. The company began its services in Jakarta and Kuala Lumpur in March 2015 before eventually expanding to Bangkok six months later. The company continued to grow in popularity in the region and attracted countless users who want a fuss-free way to shop for groceries amidst their busy schedules.
Reasons for Shopping for Grocery Online with HappyFresh Malaysia
Thanks to the power of technology, HappyFresh has managed to turn grocery shopping from a once troublesome chore to an enjoyable experience. Below are some reasons why HappyFresh has become the go-to grocery-shopping platform for Malaysians.
Strong Affiliations and Partnerships
Over the years, HappyFresh managed to collaborate and form partnerships with major retailers and hypermarkets including prominent names like Tesco, Lotte Mart, Jason's, and many more. This enables its consumers to have to shop at their preferred grocery stores simply through their smartphones and other mobile devices. With so many options available, you will be spoilt for choice when shopping with HappyFresh!
Convenience Guaranteed
Not only does HappyFresh help you to shop for the grocery items you need, it also sends them directly to your doorstep. That means you do not have to leave the comfort of your home at all and still enjoy the freshest groceries you can have! With HappyFresh, all it takes is just a few clicks and you can place orders for the groceries you require. This enables you to spend more time on more important tasks as well as loved ones too.
Ensured Quality with Trained Professional Shoppers
To ensure that its services match consumers' expectations, HappyFresh ensures that its fleet of personal shoppers is well-trained to select the right products according to the orders placed. Based in different supermarkets and retailers, these professional personal shoppers are ever ready to pick the groceries ordered by customers via the HappyFresh app. Then, these groceries will then be delivered by drivers right to your doorstep. HappyFresh also does not neglect the smallest details; your products are kept in insulated boxers so that they remain in perfect condition when they arrive at you. Both shoppers and drivers are trained in the HappyFresh Academy to learn how to pick quality groceries and deliver them efficiently.
Save on Your Groceries with HappyFresh Malaysia Coupons
Apart from connecting you to your favourite hypermarkets and retail stores, HappyFresh Malaysia also provides tons of deals and promos that you can utilize to add more bang to your buck. New Straits Times has specially-curated these coupon codes to provide you with a more rewarding shopping experience with HappyFresh. Here is how you can apply these promos the next time you shop with HappyFresh Malaysia:
Browse through the HappyFresh Malaysia coupons available on this page until you find one that interests you.

Then, click on it to reveal a coupon code that comes along with it. Copy the code to be used later. Some coupons do not contain codes which means that they are automatically applied if the conditions are met.

Click on the underlined link below to go to the main page of HappyFresh Malaysia.

Once you are there, simply look around and shop for your desired groceries.

When you have completed choosing the products you need, proceed to checkout. Here, there is a space where you can paste the code you had copied earlier to enjoy the promotion.

Then, select your preferred method of delivery as well as payment channel to confirm the order. All that is left is to wait patiently for the groceries to arrive at your doorstep!
Payment Details
HappyFresh Malaysia accepts cash payments and all credit and debit cards issued by Visa and MasterCard.
Contact Details
If you have any queries or feedback regarding your shopping experience, you can always contact one of the friendly customer service representatives at HappyFresh Malaysia. HappyFresh is always ready to assist you in any way possible. You can contact them via:
Email: mysupport@happyfresh.com
Phone: 0392120192
Operating Hours
Mon-Fri (10am - 10pm)
Sat-Sun (10am - 9pm)