powered by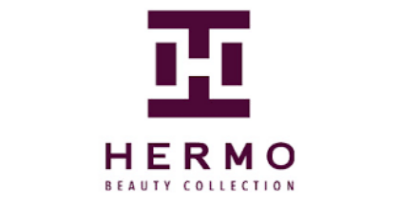 Hermo Offer & Voucher For Malaysia
Please wait while we process your rating

.

.

.
Get the latest deals and vouchers right in your inbox!
Get the Best Beauty Products with Hermo Promo Codes!
Finding the right beauty products whether it' skin, body, or hair care, can be quite a challenge; some products might not be available in-store or even in Malaysia. If you are in serious need of your beauty fix, Hermo Malaysia has everything you need. Get best selling products such as Hada Labo facial cleanser, Innisfree serum, and COSRX pimple patch. Hermo is one your one-stop shop for everything beauty-related such as skincare, body care, cosmetics, and more! Hermo Malaysia understands your needs as a shopper by providing you with an excellent selection of products, trusted reviews, quality service, as well as regular sales, discounts, and promos.
Why Shop at Hermo?
Hermo provides 9,000 unique and original products to its consumers from skincare, body care, beauty tools, and everything in between!

If you are not satisfied with your products, Hermo gives customers a 14-day no-questions-asked refund.

Worried about shipping fees? Buy two or more products in a single order from Hermo and get free shipping.

An online store made by Malaysians, Hermo supports local "Made in Malaysia" brands.

You can count on Hermo to provide you with over 10,000 reviews on site. These reviews are from people who have ordered and tried the products themselves; giving you first-hand descriptions and testimonials.

Hermo has tons of daily deals, flash sales, and vouchers that users can utilize to get as much as 20% off on your purchase.
Ways you can Earn Credits with Hermo Malaysia
Hermo offers credits for every online purchase which can be used to get further discounts! 100 credits is equivalent to RM1 off your purchases. Customers are entitled to utilise 500 credits for each order. These credits can be earned through various methods, learn about it below!
1. Invite a friend to register with Hermo. Once your friend has successfully made their first purchase, you will be entitled to a Hermo RM15 gift voucher.
2. Simply log in to your account on Hermo Malaysia continuously for 10 days to earn 200 credits. It is required to check your attendance by clicking on the "Attendance" button.
3. Once you have received your products, you can do a quick review on it. Every approved product review will earn you 20 credits.
4. Share your products on your Instagram account to receive 50 credits. Ensure to include the hashtag "hermomy".
5. For every successful purchase on Hermo, you can earn credits. RM1 is equivalent to 1 credit.
6. By clicking "confirm & earn credits", you'll instantly earn 20 free credits! It's that simple!
How to Redeem your Hermo Promo Code Malaysia
Speaking of discounts and vouchers, Hermo has quite a lot to give out to users! By redeeming your Hermo voucher codes in 2020, you are entitled to great discounts on your purchases. All you need is a promo code and you're all set, here's how:
1. Go to the Hermo coupon page on the New Straits Times or scroll up to view the latest coupons available.
2. Click on the coupon that you want to use on your purchase. You will then be routed to a different page where you can copy the Hermo coupon code.*
3. Just before you check out and confirm your payment, enter the coupon code on the designated discount box provided, then proceed.
4. Enjoy the hottest deals from Hermo Malaysia and the New Straits Times!
*Please be advised that there are offers and discounts that do not require a coupon code. If so, simply click the blue button and proceed to shop at Hermo as usual.
Hermo Payment Options
Hermo provides flexible payment options for customers, even if you don't have a debit or credit card. Hermo supports MOL Pay Gateway which allows you to use your credit or debit card from VISA and MasterCard. Online transfers are also accepted.
Hermo Shipping and Delivery
Hermo ensures that you get all your orders with as little delay as possible. The store provides shipping across Malaysia as well as in Singapore, and Indonesia. Delivery fees start from RM6.80 within Peninsular Malaysia and RM12 for orders to East Malaysia. Free shipping is subject to terms and conditions.
Return and Refund
Customers are eligible to return their purchases back to Hermo if they are not satisfied with the products, products are damaged during shipment, wrong item, etc. Nevertheless, there are terms and conditions for customers to follow through:
Products may be returned within 14 days of purchase.

Goods that are damaged must be returned with the original packaging and receipt.

Items that are not eligible for exchange are those bought from Hermo Global or promotional events.
Hermo Black Friday & Cyber Monday Campaign
Enjoy shopping from K-beauty to drugstore products online with Hermo Black Friday & Cyber Monday Sale. Check out the latest promotion and coupons in our Hermo promo code page in 2020.
Top 5 Hermo Voucher & Promo Code in 2020