powered by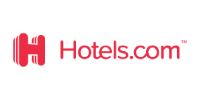 Hotels.com Promo Code
Please wait while we process your rating

.

.

.
Get the latest deals and vouchers right in your inbox!
Travel on a Budget with Hotels.com Malaysia Promo Codes
Planning for a vacation can sometimes be a hassle and time-consuming. There are so many things that need to be done prior to the trip: booking flight tickets and places of stay, planning the itinerary, packing your luggage, et cetera. Therefore, having a way to simplify the process will surely be appreciated. This is where Hotels.com Malaysia comes into the picture.
Hotels.com is an online accommodation booking site that provides a wide array of lodging options, ranging from international hotel chains to bed & breakfasts. Offering more than 19,000 locations and over 325,000 accommodation choices to date, Hotels.com has become a trusted site amongst Malaysian travellers and vacationers. From five-star hotels to treehouses, Hotels.com has got you covered.
Why You Should Book Your Travel Accommodations with Hotels.com
With so many accommodation booking sites available nowadays, you might be wondering why Hotels.com should be your top go-to site for all lodging reservation needs. Here are some reasons why Hotels.com is one of the most used travel booking sites amongst Malaysians:
Member Privileges
Signing up as a member of Hotels.com means that you are entitled to some special privileges which make travelling even more enjoyable. One of these benefits is Secret Prices, special deals that are exclusive to only Hotels.com members. With Special Prices, members are able to additionally save an average of RM106 on your bookings for selected hotels. Furthermore, Hotels.com will also send money-saving coupons directly to your registered email, enabling you to spend less on your travels.
Easy-to-Use Platform
Another plus point that Hotels.com has is its simplistic user interface that allows for easy navigation and hassle-free reservations. Firstly, the site offers suggestions based on the destinations that you keyed in so that you don't have to painstakingly browse through all the accommodations available for a particular location.
Hotels.comRewards™
If you are someone who travels frequently from one place to another, be it for business or leisure, then Hotels.com is the ideal hotel booking site for you. Under the Hotels.comRewards™ loyalty program, you are eligible to stay for one night free at over thousands of properties worldwide when you have collected 10 nights worth of bookings.
Book from Anywhere at Anytime
Hotels.com knows that travel planning can be a cumbersome, especially when you have a hectic schedule. To make things easier for you, Hotels.com has come out with a mobile app that you can download on your smartphone. The app allows you to place reservations on the go within a few taps and clicks. Downloading the app also means that you can access the company's privileges, including Secret Prices.
Informative and Up-to-Date
One reason why Malaysians like using Hotels.com is because the site provides sufficient information about all the accommodation options on its pages. Through the site, users can access vital details such as amenities offered, reviews, prices, as well as images of the rooms or places of stay. Providing these information help users to make better decisions easily. Apart from that, Hotels.com also makes sure to update its site with the latest promotions and deals to offer the best packages for its users.
Obtaining and Utilizing Hotels.com Promo Codes
Hotels.com proves that travelling in style doesn't need to cost a bomb. For you to enjoy more savings as you book hotels on the site, New Straits Times has taken the initiative to curate exclusive Hotels.com deals and promo codes. Below are step-by-step instructions to redeem Hotels.com promo codes on NST:
Choose a Hotels.com Malaysia discount code that is available on this page that best meets your requirements. Double check to ensure that the coupon is still valid.

If a code is present, simply copy the code to be used later during checkout on the Hotel.com website. If there is no code present, that means the code is automatically applicable.

Next, go to Hotels.com by clicking on the embedded link. Proceed to search for accommodations in the destination(s) you are heading to. During checkout, remember to insert the copied that you had copied earlier in the space provided for it to be activated.
Payment Methods
For more convenience, Hotels.com provides multiple methods for you to pay for your online booking. It accepts all credit cards issued by Visa, MasterCard, and American Express. You can also choose to pay via PayPal.
Hotels.com Malaysia Customer Support
Assuring 24/7 customer service for all its Malaysian users, Hotels.com has a dedicated team that is always ready to answer your queries and handle any issues that might occur. You can contact Hotels.com at 03-7724-4365 to place a reservation or if you have inquiries.