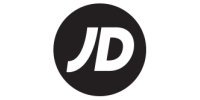 JD Sports Discount For Malaysia December 2020
Please wait while we process your rating

.

.

.
Get the latest deals and vouchers right in your inbox!
Discounts on All Sporting Goods with JD Sports
Being active in can be great for our health and physical fitness. Unfortunately, sports can take a big chunk out of our wallet. As prices go up with inflation and later, the implementation of Sales and Services Tax, sports gear becomes more expensive. Thankfully, you can get great discounts shopping online for all your sports gear with JD Sports. JD Sports coupons and promos allow you to minimize your spending to get maximum sports gear. NST brings JD Sports gear discounts right to you.
Shop by Brand at JD Sports
Most of have a preferred brand of sports gear we want. When we think of sports shoes on discount, we gravitate towards top brands such as Nike, Adidas, or New Balance. Known as the King of Trainers, JD Sports brings all your favourite brands on one portal. What's better, you get bigger discounts on selected brands.
Here are some brands that JD Sports brings:
Nike
Adidas
Fila
Champion
Converse
Puma
The North Face
Vans
New Balance
Timberland
Emporio Armani
Find Your Ultimate Sports Gear
It's often not easy to find sports gear in retail let alone online. But the beauty of JD Sports is the ability to browse continuously until you find that one top, pants, hoodie, or pair of pants that suits you. The latest fashion of sports apparel along with the huge variety of discounted items are what makes this store so awesome.
You can shop by looking through the category you want and get a wider selection of products in fashion. JD Sports specializes in running gear. For those who want to run free without the hassle of expensive clothing and shoes, JD Sports brings you the latest in running shoes, joggers, trainers, and other sports shoes.
Discounts of up to 50% with JD Sports
What's the best part of shopping with JD Sports? The best part is the discounts that you can get. If this is your first order, choose any one of the JD Sports coupons above and redeem up to 50% discount on your purchase. Imagine paying only half of the price tag mentioned! That's awesome! Besides 50% off, there are also coupons for festivals and big events such as the World Cup that bring in additional discounts. You also can also claim the free shipping promo code to enjoy up to RM20 OFF on each purchase.
How to Redeem Discounts on JD Sports Purchases?
You must be itching to get shopping. No worries, you simply need to know some simple steps to get your perfect sports gear with discounts. Follow these steps below:
Find your favourite coupon or discount above.
Click on the discount and you will see a coupon/promo code. Copy the code for later if there is one.
You will be rerouted to the JD Sports main page where you can commence shopping.
Go ahead and browse the huge selection of sports products you can find. Take your time and shop. You can add your choices to the "Wishlist" to purchase later.
Go ahead and set up an account so it's easier to get shopping. Once you've found your perfect product, head to checkout.
Click the green button on the right side of the screen to "Checkout Securely". JD Sports ensures all your personal details and privacy rights are kept secure.
If you do not want to create an account, you can checkout as a guest. Simply key in your email address and you're good to go! Click "Place order and pay".
Complete your payment via the various payment methods and wait for your order. Your order may take some time to get to you, but you can always track it on the JD Sports website.
It's best to take down a screenshot of your purchase and order confirmation. This will come in handy for tracking your purchase.
Sit back, relax, and wait for your favourite item to show up at your doorstep.
Payment Methods
As with most online stores, JD Sports uses credit card payment as its main method. You can use your VISA, VISA Electron, or Mastercard to complete purchase. You only have to pay the sum in your basket. That includes delivery fees too.
For further enquiries you can contact customer care at customercare@jdsports.my
Now that you know more about shopping with JD Sports, it's time to get shopping. Browse the huge selection of products on-site but don't forget to use the coupons above!