powered by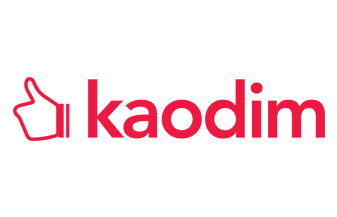 Kaodim Malaysia Promo Codes
Please wait while we process your rating

.

.

.
Get the latest deals and vouchers right in your inbox!
Professional Services are Now More Affordable with Kaodim Promo Codes

No matter how skillful we are, there are times when we need a pair of helping hands to get the job done, be it big-scale projects or simple repairs at home. But asking for help can sometimes be easier said than done. This is where Kaodim comes into the picture, providing a flurry of professional services to assist you in projects and tasks. Kaodim is a term derived from Chinese which simply means that something is settled or done.
More About Kaodim Malaysia
Kaodim is a rapidly-growing professional services platform in the region, providing a faster and more reliable way to hire services you need. Through Kaodim, consumers are able to engage the services of professionals – from plumbers to interior designers to personal trainers, within minutes or hours. Hence, Kaodim serves as a one-stop platform for you to connect to the right people for the job.
Reasons for Choosing Kaodim Malaysia
Over the years, Kaodim has managed to increase in popularity amongst Malaysians as it creates a secure platform to look for localized professionals in the most time-efficient and cost-friendly manner. Here are some reasons why you should download the Kaodim app on your mobile device and start using it (if you haven't)!
Hassle-Free Hiring Process

Kaodim is dedicated to making the process of hiring professional services as hassle-free as possible. All it takes is about five minutes to hire the service provider you want. All you need to do is to firstly select the type of service you are looking for from the options given. From there, simply fill in other relevant details such as your preferred time and date, your location, etc. accordingly. You will get up to 5 price quotations from affiliated qualified service providers to compare from, with each quotation consisting of information such as estimated prices, reviews, as well as their respective profiles. All that's left is to pay the service provider directly once the job is complete.
Reviews for Improved Credibility
The thought of letting strangers into your home or office can be quite intimidating, especially if you do not know much about them. Thankfully, Kaodim also enables users to write reviews on the service providers that they have engaged to share if they are satisfied or unhappy with the job done. This transparency is important as it allows other consumers to have sufficient information as well as identify the trustworthiness of the service providers.
Wide Array of Services
One of Kaodim's secret to success is the variety of services it provides to Malaysians. The services available on Kaodim can be divided into six primary categories – home, events, health & fitness, automotive & transport, office, and lessons. Popular services found in each category are as follow:
Home:
Home repair and maintenance
Movers and relocators
Appliance service and repairs
Cleaning services
Computer, laptop, and phone repair and services
Events:
Office Events and Space Rental
Entertainment and Events
Wedding Services
Photographers and Videographers
Catering, Cakes & Cookies
Health & Fitness:
Fitness and Personal Training
Healthy Food & Beverage
Automotive & Transport:
Movers and Relocators
Office Movers & Relocators Services
Office:
Office Events and Space Rental
Office Maintenance Services
Hardware/Software Support
Professional and Freelance Services
Office Movers & Relocators Services
Lessons:
Professional Lessons
Language Lessons
Academic Lessons
Lifestyle and Hobby Lessons
From language courses to home maintenance, all these services are just a few taps away with Kaodim!
Kaodim Promo Codes to Enjoy More Value as You Hire Professionals
Before you proceed to hire a professional on Kaodim, make sure you browse through the specially-curated promo codes on New Straits Times! The Kaodim promo codes on this page provide special price cuts and discounts, enabling you to enjoy more bang for your buck. Just follow these simple steps to redeem these awesome Kaodim coupons:
Browse through the Kaodim coupons available on this page.
Select one that you intend to use and copy the accompanying code. Some coupons do not contain codes; these can be used without manual application. Then proceed to the Kaodim website or app.
Log in to your existing Kaodim account or sign up for one if you do not have one.
Look for the specific service you need. Upon finding it, fill in the relevant details accordingly. You will then receive free quotations.
If you are satisfied with a provided quotation, proceed by making a booking. Remember to use the promo code to enjoy its benefit.
Wait for the service provider to arrive and pay them directly once the job is complete.