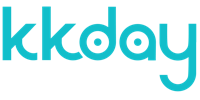 KKday Promo Code
Please wait while we process your rating

.

.

.
Get the latest deals and vouchers right in your inbox!
Explore, Dream, and Discover with Exclusive KKDay Coupons
Some travel platforms online will only offer you affordable flight ticket and accommodation but as important as those two things are for your next adventure, it's not enough to fulfill the wanderlust in you. KKDay is like no other travel platforms on the Internet because it offers you more than just transport and accommodation for your exciting travels. KKDay is the perfect option to your travel plans especially if you live in Malaysia.
About KKDay Malaysia
KKDay is one of the leading travel e-commerce platform in Asia and was founded by Ming Chen in 2014. Operating from Hong Kong and China (and hopefully more major Asian cities in the near future), to date, KKDay has catered more than 1,000,000 travelers in more than 270 cities in more than 50 countries.
Unlike Other Travel Platforms
What separates KKDay from most travel platforms online is how they offer travel experiences and activities. Instead of offering you cheaper airfare tickets and accommodation, KKDay provides travelers and adventurers with unique activities to bring you closer to the native culture and local experiences such as snorkeling in Sapi Island or enjoying a relaxing bath in Poring Hot Spring, Ranau. So, once you have arrived at your travel destination using your flight ticket and hotel booking that you got online, you can continue sightseeing and visiting important landmarks with your KKDay offers.
Exclusive Deals You Can Get from KKDay
You can find unique activities and experiences from major cities not just in Asia but in Europe and beyond. So far, Tokyo has the most local experiences with 247 activities, followed by Seoul with 168, Paris with 117, and Bangkok with 113. For Tokyo, the activities include tickets to Tokyo Disneyland, entry to Fujiko F. Fujio Museum, and Odaiba Tokyo Ooedo-Onsen Monogatari spa experience. Other destinations include Hong Kong, Taipei, London, Rome, Barcelona, Amsterdam, New York City, Los Angeles, Toronto, Sydney, and Dublin.
How to Purchase a Unique Experience from KKDay
Begin by determining the city of your travel destination. Then, browse through all the available activities under the category and click on the ones that you would like to purchase. After clicking on it, there will be further details on the page explaining about the experience along with other important information. Some offers may also attach an itinerary and schedule to make your KKDay experience a breeze.
After you've read all the details, make a booking by keying in your travel date and other required details, sign in to your KKDay account (you can use your Facebook or Google Plus accounts), and finalize your transaction. You can do so using your credit cards issued by Visa, MasterCard, and JCB or through your PayPal account.
How to Redeem Your KKDay Malaysia Coupons and Promo Code In 2020
Direct yourself to the KKDay coupons page on the NST site. Here, all the available and redeemable offers will be listed.
Click on the ones that you find most appealing and read about all the coupon details like the availability, terms and conditions, etc.
A coupon code will appear after clicking on the coupon once again inside a pop-up window. Copy and paste the code into the appropriate box in the checkout page.
If applicable, your coupon will be successfully redeemed, and the total will be altered. Finish your payment and complete your transaction to enjoy your KKDay offer.
KKDay Payment
With all the KKDay promos available, you will look forward to completing your purchase. Just as any travel agent has their payment methods, KKDay also has a variety of payment methods to choose from. Here are some you can use:
Although US Dollar is the accepted currency for KKDay, you can change it on the website to understand how much you are paying in Ringgit Malaysia. Adding a guest will also incur additional costs – you can calculate it directly on the KKDay website with no hassle.
As for refunds, they are processed usually within 24 hours. But occasionally it may take longer than that. Simply call the KKDay customer service and enquire on the status of the refund application. Refunds to credit card usually take 5 business days.
Now that you know more about KKDay, go ahead and plan your perfect getaway. Don't wait any longer to make the best out of your trip with KKDay and its unique local activities. Get your once-in-a-lifetime experience now with KKDay Malaysia!