powered by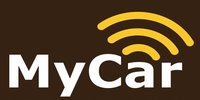 MyCar Promo Code In Malaysia For October 2020
Please wait while we process your rating

.

.

.
Get the latest deals and vouchers right in your inbox!
Get The Latest Mycar Coupons & Promo Codes For Affordable Rides
With the ever rising demand for safe and secure e-hailing platforms, Mycar is great as it not only emphasizes on safety, but its pricing is one of the best in the market, in which you can take the price even further down with Mycar Coupons available here at New Strait Times Malaysia.
Since its launch in 2018, Mycar has seen an impressive growth, with roughly 113,800 drivers registered, serving more than 2,700,000 customers a month. Now that is impressive. Why not try this amazing App yourself today? Just hop on to the Google Play Store or App Store to download the MyCar App for FREE!
Save More With MyCar Coupons & Promo In 2020
One of MyCar's mission is to "provide an affordable service" for their customers and they stay true to that, by having a low minimum fare of MYR5 for Klang Valley users and MYR4 for other states such as Johor, Kuching, Penang and others.
However, when you use our MyCar Promo Codes and Coupons you can enjoy even bigger savings on top of the already low price set by them. Daily coupons that you can utilise include M2 OFF your rides and MyCar first time promo with MYR4 OFF your first ride. So don't wait and book your ride now using our Mycar Promos and Codes.YR
Stay Safe & Secure While Enjoying Great Deals With MyCar Promo
As a customer, one of your main concerns regarding e-hailing platforms is definitely concerning safety. Well, You can be rest assured knowing that you will be in good hands of MyCar. MyCar has strict policies regarding their drivers, ensuring that all of their partners abide by the Malaysian requirements of PSV and medical health declaration.
The App also has a SOS button for customer safety. Not only that, they have a dedicated 24/7 customer service available to address the concerns of their users anyday, anytime. So they not only provide the best buck on your ride, but they are also one of the best when it comes to the safety of their users.
In addition to that, they always provide deals and discounts to help their customers save more, and don't forget to apply our verified Mycar Coupons available on our voucher site to enjoy a bigger discount. Or if you're new to the App, just use the MyCar promo & promo code for new users.
SuperHelper Feature, Here To Help You With MyCar Promos & Coupons
During this global coronavirus pandemic, everyone should exert extra precaution, practicing good hygiene habits and social distancing in order to decrease the risk of infection from one person to another.
In these crying times, MyCar has stepped forward and introduced a new feature called SuperHelper which will allow users to use a proxy buyer to get their items. By doing this, customers can stay safe in their homes and have their orders delivered right to their doorsteps. Other than that, you also can send items to a family member or friend via the ure SuperHelper feature.
MyCar Malaysia also advises its users to opt for cashless payment to minimize contact. Don't forget to check out our coupon site for the best deals.
How To Redeem MyCar Coupons

Select your ride preference by clicking "View All"

Enter your desired pick-up and drop-off location

Head on over to our coupon site and browse through for the best promo and codes available

Select "View Voucher" or "View Deal" and a pop-up will appear with the generated code which you should copy. For deals, they are automatically applied

Head back to the Mycar App and enter your chosen code at the "Promo" box

Click on "Request MyCar Now"

Now all you have to do is wait for your driver to arrive
Pro tip: Bookmark this page to stay updated with the latest Mycar Promo Codes & Coupon!
MyCar Frequently Asked Questions (FAQ)
How do I contact MyCar Support?
You can contact them by emailing them at support@mycar.asia or by calling their hotline at 603-76616208. You can also fill out their Contact Form on their website at https://www.mycarasia.com/
What are the payment options available?
Payment methods available include Cash, Touch 'n GO E-wallet, Debit Card & Credit Card
How to get MyCar receipt?
A copy of the receipt will be sent to your registered email address.
Top 5 MyCar Voucher & Promo Code in 2020