powered by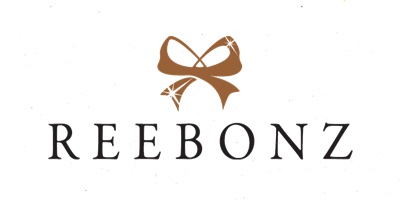 Reebonz Vouchers
Please wait while we process your rating

.

.

.
Get the latest deals and vouchers right in your inbox!
Get the best Promo Codes and Discounts only from Reebonz Malaysia
Purchasing luxury products online can be risky as most items bear a hefty price tag and for some, purchasing it could be a lifetime investment. Thankfully, Reebonz Malaysia offers 100% authentic new and pre-owned luxury bags, accessories, watches, jewellery, and shoes from coveted designer labels. Shopping with Reebonz is easy as members can narrow their search with the enhanced filters in order to shop by category, designer, colour, price range and more from products-specific catalogues that list the full range of items that are currently on sale. Not only consumers can purchase a wide range of luxury products, but there are also options for selling them. Thanks to the seamless shopping experience, customers can always be assured that they will be getting more when they buy and sell with Reebonz.
Why Shop with Reebonz Malaysia?
Reebonz Rewards
First time users of Reebonz are entitled for the loyalty program which can be registered for free. As a Reebonz member there will be member promotions, new arrival updates as well as 0.5% of loyalty credits for every purchase. Customers can be upgraded to Solitaire and Black, with a minimum expenditure of RM8,000. Here's a list of other benefits as a Solitaire and Black member:
Welcome Coupons

First Dibs on New Arrivals

Access Secret-Priced Events

Birthday Month Savings

Lower White Glove Commission
Reebonz App
The Reebonz App also known as the "Reebonz Closets" is a dedicated communal platform that connects all types of fashion lovers. It also allows users to buy and sell pre-owned luxury designer fashion via three simple steps.
1. Take a photo of the item you wish to sell.
2. Upload the photo onto the app.
3. List all of the items on the mobile platform.
Just by downloading the app (Available on iTunes App Store or Google Play), users are able to score amazing deals on pre-owned luxuries.
Sell Pre-loved Items
Reebonz Malaysia is not only a place where consumers are able to purchase luxury items, it is also a platform for consumers to sell their pre-loved items. White Glove helps consumers sell their pre-owned designer products with a limit of 3 items or the total value of item(s) exceeds RM 10,000. White Glove works with 3 simple steps:
1. White Glove collects the pre-loved items with no cost.
2. The items will be then listed online followed by professional photography, photo editing as well as being copywritten.
3. Once the item is sold, Reebonz pays 70% for other product categories within 7 business days.
A Guide to Redeeming Reebonz Promo Code
If you wish to own the latest luxury products from world renowned brands, you can do so by getting the best deals with Reebonz vouchers.
1.Look through the Reebonz promo codes and discounts that are available on this page.
2. After selecting the Reebonz Malaysia voucher that you suit to your purchases, make sure to read the details.
3. Copy the promo code so that you can utilise it when you checkout. If there is no promo code, you can simply proceed to the Reebonz Malaysia site and enjoy your discount.
4. Proceed to Reebonz homepage and register as a member before purchasing any item.
5. At the checkout page, click on the "have a coupon?" link at paste the coupon code in the box.
6. Fill in your personal details such as name, address, payment method and others before clicking on "confirm and pay".
Reebonz Malaysia Payment Option
Reebonz Malaysia accepts all major credit/debit cards. If you wish to pay through instalment or wire transfer, it is only available for selected banks. Additionally, members can choose to pay with PayPal. Reebonz also offers the "express checkout" option which allows users to save the credit/debit card details onto the account to be used for any purchases. The payment methods that are currently accepted are Visa, MasterCard, and American Express.
Return and Refund
Items returned are required to be submitted within 7 business days from the date of receipt. It must be in its original condition, which includes the product packaging, manufacturer's containers, documentation, warranty card, manual, and all accessories. Also, the packaging should not be marked and ruined. Reebonz Malaysia has a flexbile return policy which helps make consumers online shopping experience more pleasant. If these returns do not meet the requirement, customers may be charged with a penalty. On the other hand, the refunds will be only returned once it has been approved. Reebonz has the right to offer a full refund in credits with a validity period of 365 days.