powered by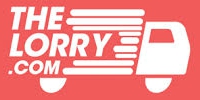 TheLorry Offer & Voucher For Malaysia
Please wait while we process your rating

.

.

.
Get the latest deals and vouchers right in your inbox!
Move with Ease with the Biggest Vans and 4x4s from TheLorry
Moving huge things such as furniture and appliances can be quite a hassle, especially if they cannot fit into your car. Whether you are moving residences, office spaces or want to transport a significant number of things, trust TheLorry to provide the necessary vehicles to move your packages. More than just the standard "lori sewa", TheLorry allows you to book vans and 4x4s for as low as RM100!
TheLorry is a premier booking service for vans, 4x4s, and heavy-duty cargo that provides services such as lorry transport, moving services, office moving, and furniture disposal. TheLorry operates in two countries with 4,500 professional drivers. TheLorry is a trusted name in transport and moving to over 400 corporate and 10,000 individual clients. So, if you are in need of serious help for moving or transporting, TheLorry is the best choice for you.
TheLorry Booking Services
Still considering if you should engage TheLorry for their services? Below are the descriptions of the key services that TheLorry Malaysia provides for its customers.
Heavy-Duty Cargo - Aside from small vans and lorries, TheLorry also has a fleet of 20' to 40' heavy-duty 10-wheelers ready for service.
Cross-border Delivery - Need to deliver some heavy-duty goods to or from neighbouring countries like Thailand and Singapore? TheLorry has you covered.
Consolidation Services - If you need a fleet of vans and lorries to deliver packages, TheLorry also provides distribution within Peninsular Malaysia.
Moving - Need a hand with your big household and office items when moving? TheLorry would be able to extend their services at an affordable rate.
Why You Should Choose TheLorry
An Excellent Network of Drivers
With over 4,500 professional and licensed van and lorry drivers, TheLorry helps you match with a driver that would be suited for your request. You rest easy knowing that you will have someone you can rely on with your big move.
Instant and Guaranteed Quotations
When you book with TheLorry, the prices you are quoted are the only ones you need to pay. In just 30 seconds, you can get an instant quote with nothing more or less! The only extra charges you have to pay is if there are second trips. This enables you to make a quick and hassle-free decision when it comes to choosing the price that best matches your budget.
Safety and Security
Nothing is more important than the safety and security of your package. That is why TheLorry always does background checks on each driver within their fleet to ensure that they have the proper licenses and the expertise to handle your goods professionally. Hence, TheLorry will ensure that your goods are handled with care by these drivers, ensuring that your cargo ends up in the same condition as when they were picked up.
One-of-a-Kind Booking System
Perhaps one of the things that make TheLorry unique is their easy-to-use booking system. All you need to do is download the app or book the drivers you require online. Their system also allows you to track, trace, and monitor the delivery progress from beginning to end! You can also book additional services including extra manpower, shrink wrapping, and cargo assembly to make moving that much easier.
How to Redeem your TheLorry Discounts
Aside from the benefits offered above, what makes TheLorry all the more convenient is their available discounts in the form of vouchers and promo codes. These deals ensure that you can enjoy more savings as you utilize the services offered by the company. So, if you are thinking about moving your home or business somewhere, redeem exclusive discounts and coupons by simply following the steps below:
Go to TheLorry coupon page on the New Strait Times website or simply scroll up to view the latest coupons.

Click on the coupon that you want to use to reveal the coupon code. Please bear in mind that there are coupons that do not require a coupon code. If that's the case, simply proceed to the website as usual.

Once you have reviewed your details on TheLorry's website or app, simply paste the copied code into the discount box on the checkout page before you proceed with payment.

All that is left is to sit back while TheLorry does all the heavy lifting!
Wherever you are in Peninsular Malaysia, there is always a trustworthy moving and delivery/distribution company that would ensure your package's security, the fastest delivery, and the lowest prices; trust only TheLorry.
Payment Details
You can opt to pay by cash directly to the driver or through online transactions using your credit card and online banking. TheLorry accepts debit and credit cards issued by Visa or MasterCard.
Contact Details
You can get in touch with TheLorry Malaysia team by calling them at 1700-81-7170. Otherwise, you can also leave a message or inquiry on the company's official website.