powered by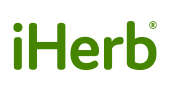 iHerb Promo Code & Coupon Malaysia in Oct 2020​
Please wait while we process your rating

.

.

.
Get the latest deals and vouchers right in your inbox!
Enjoy iHerb Promo Code For Great Discounts

About iHerb Malaysia
iHerb was founded in 1996 in the United States as a place to offer products from St. John's Wort. However, they now carry a myriad of health and beauty-related products sourced from California and beyond. iHerb now has over 1,200 brands and more than 35,000 products that you can find in your pharmacies but are 30 to 40% cheaper. They pride themselves in becoming your own personal Californian nutritionist with its high-quality and effective products.
Why You Should Use iHerb
You can shop directly from the iHerb distribution center in California and Kentucky.
Find free or discounted shipping only from the website. The more products you have in your cart, the more chances that you'll receive an offer for free shipping.
The site shows genuine reviews from customers, without the use of third-party reviews. You can only give a product review after you have purchased the iHerb Malaysia product.
iHerb controls the freshness of all of its products through expiration dates set by the manufacturer.
The quality and hygiene of the iHerb warehouses are all climate-controlled and have been certified by NSF International.
Your privacy and personal details are always protected and iHerb has never revealed, shared, or sold your information to other parties.
iHerb implements an enhanced 256-bit encryption. This means they can recognize your credit card just by the last 4 digits and expiration dates.
The online shop provides customer service for 24/7 through chat or email. Live customer support is provided between 8am to 5pm every weekday.
A reward system is offered to customers who share products and catalogs containing iHerb items. You can save even more with the rewards when you share the catalogs.
iHerb only uses 100% recycled paper for their shipping and packaging. Every time you shop with iHerb, you can help improve the environment and make the earth greener.
What You Can Get From iHerb
The product range offered by iHerb is extensive, you can find items from beauty and health to grocery, baby care, and sports-related products. Supplements like amino acids, magnesium, iron, and multivitamins and beauty products like cleansers, beauty oils, and masks are easily found here. You can also browse the products through the brands' alphabetical list, containing top brands like Himalaya Herbals, Nature's Plus, and Aveeno. Whatever brand that you prefer for your supplements, iHerb will surely offer them.
The iHerb Mobile App
To make things easier for health and beauty enthusiasts on-the-go, iHerb has a mobile app that you can download from the App Store or the Google Play Store. On the mobile app, you can easily browse through product catalogs, add an item to your wish list, and make safe transactions. The app provides support for 10 languages so anyone can access it with ease.
How to Shop for Products on iHerb
Determine how you want to search for your products: by category, by brands, or by your personal health or beauty conditions. Afterwards, select your desired items and click on it. You will then be able to read the product descriptions and add the items to your shopping cart. When you're done browsing, proceed to checkout and complete your transaction. Create an account with iHerb or connect using your Google account. Input your personal information, delivery and billing address, your desired delivery option, and payment method.
Payment Methods Accepted by iHerb
You can complete your transaction using your PayPal account or your credit card. iHerb accepts credit cards issued by Visa, MasterCard, American Express, UnionPay, Discover, JCB, DCI, and BC Card.
iHerb Shipping and Return Policies
iHerb shipping to Malaysia can be done with three different couriers. The priciest option is if you choose to ship with UPS, then DHL, and the cheapest by local post. UPS and DHL Express will deliver your items within 5 to 10 days to your Malaysia home address while delivery by local post will take you about 2 to 3 weeks.
Redeeming Your iHerb Discount Code Malaysia In 2020
Find the iHerb coupon page underneath the NST Coupons and Offers section.
Look through the available coupons. Expired offers will be greyed out.
Click on the blue or orange button on the right-hand side of the offers
A pop-up window will appear, containing the exclusive code that you can copy and paste upon checkout.
After pasting the code in the appropriate section on the checkout page, the coupon will be applied and your total will be altered.
If no coupon code is presented, you can proceed with your purchases and enjoy the discount that will be automatically applied.
Build Up Your Immune System With iHerb! 💊
One of the most important things to remember during this COVID-19 crisis is to keep your body in a healthy state. There is no doubt that when your health is in a not very good condition, you are more susceptible to diseases and will take a longer recovery time as your immune system is not functioning at optimal levels. One way to boost your health is by taking in vitamin supplements that are scientifically proven to have many health benefits.
When it comes to shopping for these vitamins, iHerb got your back. With over 2 Million of verified reviews on top-selling products at great prices, rest assured knowing that you are grabbing authentic and amazing products. Try out hot sellers like NutricBiotic 100% Pure Vitamin C, or Now Foods Vitamin D-3 which are highly rated on their store. In addition to that, kid-friendly vitamins are also available, perfect to boost your little one's health. Worried about your pets? iHerb has an extensive range of supplements to strengthen your fur babies. Browse through and try out bestsellers such as Charlies & Frank Hip & Joint Plus Omega for Cats. Shopping for great and authentic health products does not have to break the bank, and along with our specially curated iHerb promo code and discount code, you can save even more!
iHerb Malaysia 11.11 Sale
11 11 sale Malaysia marks the start of the major shopping season, that's why it's back and it's better than ever! It comes in before the holiday season in December, so it is a great way to start shopping for those who like to prepare in advance. The 11 11 sale is also known as Singles Day, which is not only celebrated by solo individuals but also by those who are happily attached. There's going to be a lot of participating merchants who will join the 11.11 sale, one of which is iHerb Malaysia. They are geared up for this major shopping event, providing plenty of exclusive promotions and deals. On iHerb Malaysia 11 11 sale, get a hold of their impressive beauty and sports-related products that are affordably priced; you will definitely get a lot of bang for your buck! Now, round up your friends and loved ones this coming 1111 sale and pinch every penny possible.
Top 5 iHerb Voucher & Promo Code in 2020