powered by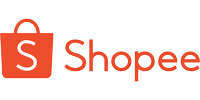 Shopee Voucher & Promo Code For Malaysia In August 2020
Please wait while we process your rating

.

.

.
Get the latest deals and vouchers right in your inbox!
Get the Latest Vouchers and Promo Codes from Shopee Malaysia 2020
Online shopping continues to grow in Southeast Asia with much-improved platforms for both customers and sellers. One of the household names in the e-commerce market in Malaysia is Shopee. They've got a lot of promotions, a large product catalog, and a streamlined website and app, giving customers a hassle-free shopping experience. With their websites user-friendly interface, they bring their customers closer to sellers, similar to shopping inside a mall with many perks and a vast selection of items.
Why Shop and Sell at Shopee Malaysia?
With Shopee Malaysia's user-friendly website and app, shoppers can easily purchase items and sellers can easily sell their products as long as they adhere to security protocols. It's a legitimate online shopping site with a plethora of products to choose from across multiple categories. Here are some of the reason you should use Shopee Malaysia for your online shopping.
Impressive Shopee App
Shopee Malaysia is taking e-commerce to the next level with their Shopee app for Apple and Android users. The app enables you to browse for your favorite products in just a few taps. It allows users to process transactions easily as well as sell their own items. It also comes with a chat feature that enables users to communicate directly with the seller. If you want to sell items, just take a photo of the item, write a product description, and set your price. With the free app, you can also discover new products and enjoy great discounts.
Keeps you up-to-date with trending products
If you're not sure of what to buy, Shopee Malaysia has fresh hashtags in store for you, keeping you up-to-date with trending products. They also have multiple product categories including Mobile & Gadgets, Bags & Wallets, Home & Living, Food, Women's Shoes Beauty & Personal Care, Women's Clothing, Men's Clothing, Watches, Toys, Kids & Babies, and much more. While shopping, it's best to use the smart search or browse through their array of recommendations in order for you to get the perfect buy. Also, take advantage of additional benefits like Free shipping for selected items.
Sell with ease on Shopee
Shopee is a platform that offers perfect tools to suit the needs of sellers. Simply list your items in just 30 seconds. For you to sell effectively and get more exposure for your products, participate in their promotions and campaigns. With their Shopee Seller Centre, you can organize your items, track orders, manage customers, and gauge your shop's performance. Shopee also allows users to share their products on social media platforms like Instagram, Twitter, and Facebook. Sellers can also improve their reputation by gathering reviews from their buyers. Another reason why Shopee is a great platform for sellers is that it's free with no commissions or fees. With all these great reasons, there's never been a perfect time to join and start selling on their platform today!
Redeem your 2020 Shopee Voucher Code & Coupon in Malaysia
Apart from the convenient way of shopping and selling online through your mobile device, Shopee Malaysia has tons of promotions and coupons so that you can fully enjoy your online shopping experience. Here are simple steps on how you can redeem your coupons.
Browse through the Shopee coupon section above to view all the available vouchers and promotions.

Select the Shopee voucher you're interested in by clicking on Get this Offer or Get Coupon Code. If the promotion has a code, copy it for later use.

After that, a pop-up window will appear on the screen. Click on the attached link so that you will be redirected to Shopee's website.

On Shopee's homepage, proceed by signing in to your account. If you don't have an account yet, simply sign up for one by filling in the required details.

Once signed in, search for the product you're planning to purchase. Once you've found the item you're interested in, scroll down to see more details like its features and specifications.

If you don't want to add more items in your cart, click on the cart the icon to proceed to the Checkout page.

Before confirming payment, select your payment method and paste your chosen Shopee Malaysia promo code into the Shopee promo code box below to redeem the benefits.
Payment Methods
Shopee accepts debit and credit cards issued by VISA and Mastercard. They also accept bank transfers through their designated bank account numbers. You can also use our Shopee Malaysia Promo Code to grab additional discount!
Shopeepay is an e-wallet where you can store money that can be used for your online purchases via the App or the Website. There are many Shopeepay Promo, so keep your eyes peeled for some amazing discounts!
Shipping and Delivery
Once your order is processed by the seller, Shopee Supported Logistics will pick it up and have it delivered to you within 1-3 days. As for the shipping fee, it will depend on the seller and your location.
Returns and Refunds
After Shopee approves your cancellation request, they will start processing your refund and provide you updates through your Shopee app and email. For credit card payments, they will be refunded within 14 working days, depending on the bank. For online payments and bank transfers, they will be refunded to the customer's Shopee Wallet.
Customer Service
If you have any queries or suggestions, feel free to reach out to their customer service at support@shopee.com.my or +603 2298 9222, available from Mondays to Saturdays, 9 am to 6 pm, excluding public holidays.
Shop Safely At Home
Grab your daily essentials safely and conveniently while snatching a great deal with exclusive Shopee vouchers and promo codes with us here at New Strait Times Malaysia!
With Shopee Mall, you can shop your everyday groceries worry-free with a wide variety of products such as fresh meat & veggies, dry ingredients, spices, sauces, grain products, powdered drinks such as Milo and baby formula. Plus, enjoy special prices on babywear as well as baby diapers. In addition to that, you can also grab household essentials such as laundry detergent, personal care products such as body wash and shampoo. Everything you need for a well-stocked kitchen and house.
Need some preventive items? Shopee Malaysia got you covered. Snatch some hand sanitizers, antimicrobial face masks, antibacterial wipes & soaps, and say bye-bye to the germs lurking around in your house. Other than that, you can also satisfy your shopping craze with Shopee's wide range of catalog, ranging from fashion, home & living goods to hot selling electronic gadgets to keep you entertained during movement control. In addition to that, spend RM40 to be entitled to enjoy FREE SHIPPING on your goods. If you are a Shopee New User or First Time User, you can also browse through our exclusive Shopee Voucher Malaysia that take up to RM15 OFF your purchases!
Let us do all our part in keeping Malaysia safe for us and our loved ones by not stepping out from our home.


Shopee Raya & Ramadan Sale 2020
Celebrate the month of Ramadan at Shopee Malaysia and grab huge offers that help you save on your Raya shopping! Try Kellog's Breakfast Cereals that are perfect for Sahur for up to 25% OFF! With Shopee Mart's extensive catalog, you can shop anything and everything you want for a cheap price. And if you are in a rush, or running out of time, Shopee Mart offers 24 Hours Express Delivery to selected regions!
Baking some yummy Raya cookies and pastries? Upgrade your kitchen with the top range appliances from Tefal and get them for up to 40% OFF. Whatever it is, you can rest assured knowing that Shopee Malaysia your back. Remember to bookmark this page for Exclusive Shopee Raya Vouchers and Promo Codes to help slash the prices even further!
Shopee 11.11 Big Sale 2019
The time has come for one of the biggest year-end sale in Malaysia! Celebrate Shopee 11.11 Sale with RM11 Free Shipping, 111% Cashback Coins and stand the chance to win Toyota Vios with only RM1! Download Shopee app now and play Shopee Catch, Shopee Lucky Egg, Shopee Strick to earn more rewards!
Don't miss out on Shopee daily deals with their calendar!
1/11 - Cashback Day
2/11 - Shopee Catch Day
3/11 - Mummy & Baby Day
4/11 - Shocking Sale Day
5/11 - Health & Beauty Day
6/11 - Home Day
7/11 - RM1 Day
8/11 - Lifestyle Day
9/11 - Shopee Catch Day
10/11 - Fashion Day
11/11 - D-Day
12/11 - Thank You Sale
Visit our 11.11 page for more coupons & offers.
Shopee 12.12 Birthday SALE
Gear up for Shopee's 12/12 Birthday Sale! Since 12/12 is an annual promotion period and also Shopee's birthday, that means double the deals and discounts! So get your back-to-school shopping, Christmas shopping and Year-End shopping done all at once with Shopee's 12/12 Birthday Sale. Enjoy endless 12/12 offers and promotions from Shopee such as their Early Bird Vouchers with up to 15% Coins Cashback, deals from brands such as Carlo Rino, Nestle, Tefal and many more.
Besides that, keep up with all of Shopee's 12/12 Deals with their Birthday Sale Calendar. From 12/12 Free Shipping Day to 12/12 Electonics Day, you can count on Shopee to keep you on your toes with their shocking deals.
29/11/2019 - Free Shipping Day
30/11/2019 - Shopee Catch Day
1/12/2019 - Mummy & Baby Day
2/12/2019 - Shopee Mart Day
3/12/2019 - Mall Day
4/12/2019 - Electronics Day
5/12/2019 - Shocking Sale Day
6/12/2019 - Free Shipping Day
7/12/2019 - Shopee Catch Day
8/12/2019 - Health & Beauty Day
9/12/2019 - Home Day
10/12/2019 - Fashion Day
11/12/2019 - Lifestyle Day
12/12/2019 - 12.12 Birthday SALE!
13/12/2019 - Thank you Sale
14/12/2019 - Thank you Sale
15/12/2019 - Thank you Sale
Don't miss this opportunity to splurge and still save with Shopee's low prices. Check them out at our 12/12 Sale category page!
Top 5 Shopee Voucher & Promo Code in 2020