powered by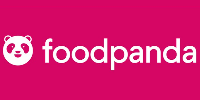 foodpanda Voucher For Malaysia
Please wait while we process your rating

.

.

.
Get the latest deals and vouchers right in your inbox!
Get Your Food Fast and Cheap with foodpanda Offers
Mmm-mmm! Malaysia is the number one food haven in the Southeast Asian region. A melting pot of cultural dishes as well as gastronomic abundance, Malaysians enjoy unlimited varieties everywhere you look. To add to the convenience of variety, we have multiple food delivery options for each type of food choice. At the top of the food delivery chain sits foodpanda – the number one choice for food delivery in Malaysia. Connecting you to your favourite food without the hassle of long waiting periods and high costs, foodpanda is your one-stop food avenue.
Read more to find out how you can get offers from foodpanda Malaysia.
Why Your Need to Order with foodpanda Delivery Malaysia
You know what's cool? Ordering food online. You know what's even more awesome?! Getting discounts on your online orders! With foodpanda, that's exactly what you'll get. The benefits of ordering with foodpanda are huge. Discounts are just the beginning. foodpanda brings in offers on food both near and far from your vicinity. Offers include the following:
Free delivery promo code – get free delivery on your food when you use the selected voucher codes.
Discounts off on your first order – foodpanda rewards its first-time users with big discounts off their first purchase. You can even get up to RM20 off on your meal! How cool is that?
Selected promotions – find the restaurants and shops that have the pink tag and get more discounts on your bill. This gives you the freedom to choose a larger meal set.
Festival promos – we celebrate a ton of festivals in Malaysia. Along with those festivals comes a bunch of offers from our favourite restaurants. Hari Raya, Chinese New Year, Deepavali, Christmas – you name it, foodpanda's got discounts.
Use foodpanda Delivery Malaysia App
The old-school way of ordering online is to use the desktop app. Nowadays, with the convenience of your smartphone, ordering online is too easy! Use your smartphone and place orders for your favourite meals via the foodpanda app. You can even get bigger discounts for app users from time to time.
One of the biggest advantages of the foodpanda app is the ability to order while on the move. Order while you are on the way to a destination and have your food delivered directly there. Order your food while coming home from work and get it delivered at your doorstep when you get home. Going mobile also allows you to book when you're not able to run out for a bite. Enjoy your scrumptious meal in the comfort of your home or workspace without the hassle of running out.
How to Order Your Meal with foodpanda
What to eat la? Once you've figured out what to eat, you can proceed to order your food via the app. Although it is simple to order via foodpanda, we have to know the steps to properly get what we want. Follow these easy steps to get the best out of your foodpanda offers and deals.
Concentrate on what food you want. Focus and decide. Once that's done, the hard part is over.
Key in your information – especially location and address. Look for the restaurants under the "Show Restaurants" tab.
Choose a restaurant and order your food. Let your stomach decide. Add it to your order.
Look out for additional information: cost, delivery time, service tax, payment methods.
Go ahead and create and account with foodpanda (if you haven't already).
Proceed to checkout and get your payment ready.
For bigger discounts, look out for the latest foodpanda voucher or promo codes 2020 available. You can do that by checking out the coupon codes at the top of the page. Find a coupon that suits you. Click on it and copy the code. You may be redirected to the foodpanda page. Complete your purchase with the steps above and paste your coupon code at the checkout. Now you're ready to enjoy your discount.
You can even enjoy free delivery on foodpanda selected merchants! And if you a new user to foodpanda Malaysia, they have plenty of first time user vouchers, ready to help you slash the foodpanda deals even further!
Rely On foodpanda For Safe & Delicious Meals
COVID-19 has penetrated the shores of Malaysia infecting the citizens at an alarming rate. So we here at New Straits Times Malaysia strongly advise everyone to take precautionary measures to stay home. Staying home does not mean that you have to cut back on your indulgence on delectable foods.
Browse through an abundance of food variety that will make you drool by just browsing through the selection. foodpanda is available in major cities in Malaysia, such as Kuching, Johor Bahru, Penang, and Kuala Lumpur just to name a few. If you are not sure what to order, why not try popular stores such as Burger King and Marrybrown, If you have a sweet tooth and craving for something sugary, you can always order your favorite desserts such as Bubble Tea, Cakes and even Ice Cream! You can also stock up your kitchen and household by using pandamart!
Ordering from foodpanda, also does not mean that you have to break open your piggy bank. foodpanda also often spoil their users with amazing deals such as free delivery on orders. Stay updated with us on this page to be updated with the latest foodpanda voucher Malaysia and promo codes that can be applied to your orders for a huge discount!
Top 5 foodpanda Voucher & Promo Code in 2020