powered by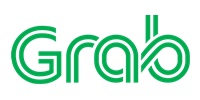 Grab Promo Code In Malaysia For February 2020
Please wait while we process your rating

.

.

.
Get the latest deals and vouchers right in your inbox!
Get Around Town at Ease with Exclusive Grab Promo Code and Discounts in Malaysia
The taxi scene in Malaysia has been revolutionized by a simple app created by Grab. In Southeast Asia, it is one of the most frequently used O2O mobile platforms. Currently, the app has over 5 million users and 90 million downloaded onto mobile devices. Available in 195 cities in eight Southeast Asian countries, it is currently the region's largest land transportation fleet and agent network.
Why you Should Select Grab Malaysia as your Preferred Mode of Transportation
Reduce any Inefficiencies of Access to Transportation
As Malaysians, we have the right to have access to various transportations. This is because; it is not a privilege. Thankfully, Grab has created a platform that caters to every customer's need regardless of income, age or special needs. Firstly, there are plenty of ride options that are priced fairly. So, whether if it's taxis or cars, there's one for your every need. Other than affordability, Grab believes that everyone should have the ease to access transportation particularly for those with special needs. Customers can also Grab it at anywhere and anytime whether if it's for an early flight or after a long night of partying.
Safe and Secure
Grab Malaysia implements these measures to ensure a safe transportation platform. Here's the process:
1) Screening: Upon registration, every driver and vehicle is screened. They are also required to maintain a star rating above a set minimum.
2) Training & Code of Conduct: To ensure high level of service, Grab strives to continuously improve their training service and Code of Conduct.
3) Safety Features: Constantly finding ways to innovate and ensure customer's safety. Introduced the first "Share Your Ride" feature.
4) Insurance & 24/7 Support: In case of accidents, Grab has Personal Accident coverage, 24/7 call centres, and emergency response teams.
How to Utilise the Grab App
1. To utilise the coupon, do download the free Grab app on your smartphone which is available for Android and iOS. Once it is downloaded, register your personal details.
2. To grab a ride, simply open the app and key in your desired destination on the "Where are you going?" column.
3. Based on your current location, Grab will check for any available drivers around the area.
4. After that, an estimated fare will then be calculated.
5. Before booking the ride, you may either select GrabPay or Cash to make the payment.
6. There will be a list of ride options available with various price range. Select the one that suits to your budget.
7. Once your ride has been confirmed, the details of the Grab driver will appear.
8. The driver may be tracked as well as contacted via phone or text on the app.
9. It is recommended to always check and confirm your payment mode and the total fare with the driver before alighting the vehicle.
10. After that, you can reopen the Grab app and provide you customer feedback.
How to Redeem your Grab Coupons from New Straits Times?
When it comes to affordable transportation, you can always rely on Grab. Nevertheless, you can still take advantage of Grab promo code in Malaysia for a more rewarding ride. Read on to learn how you can redeem these amazing deals!
1. Before booking your ride with Grab, browse through the list of Grab coupons on the NST coupon page.
2. After deciding on the Grab coupon, do read the short description at the bottom to ensure that is applicable to your ride.
3. Simply click on the coupon to generate the code and paste it into the "promo" column on the Grab app once you're ready to book your ride.
Payment Options
There are basically two methods of payment which are GrabPay and cash. Most passengers opt for GrabPay as it is the most efficient method of payment. To utilise a debit or credit card, you may go to the "Grabpay" option in your profile. Make sure to key-in your Card Number, CVN, and Expiry Date to complete the registration. Any payment that has been made will come with a receipt that will be sent to your verified email.
Tips: Do ensure your debit/credit card is enabled for E-commerce and 3D secure.
Customer Service
If you wish to provide feedback in regards to your experience, do feel free to contact Grab Malaysia. This will not only help improve their service but performance as well. You can either contact them via email or their hotline as shown below:
Email: support.my@grab.com
Hotline: 1300 80 5858