powered by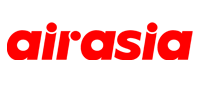 AirAsia Promo For Malaysia
Please wait while we process your rating

.

.

.
Get the latest deals and vouchers right in your inbox!
Travel To Your Heart's Content With AirAsia Discounts, Coupons, and More!
If you want a break from your nine to five job, then reward yourself by travelling! Whether domestic or international, travelling fuels the soul and lets you experience different cultures apart from your own. However, travelling can be expensive, especially when it comes to airfares. Thankfully, AirAsia deals lets you travel in style minus the hefty seat prices!
AirAsia is a low-cost airline company based in Malaysia. It was first established in 1996 operating domestically until in 2003 when they launched their first international flight to Bangkok. From there, AirAsia has become a well-known low-cost carrier offering flights to more than 165 destinations in 25 different countries. So, if you're looking for an airline company that can take you anywhere around the world, fly with AirAsia.
Why Fly with AirAsia
If you're a budget-conscious traveller, AirAsia is the best airline to fly, especially around Southeast Asia. They fly to as many as 25 countries and 165 destinations in and out of the region. Furthermore, AirAsia makes it easier to book your itinerary with the AirAsia mobile app.
Affordable Air Fares
The best thing about travelling with AirAsia is their attractive airfares that would suit everyone's budget. Compared to most airlines, AirAsia offers the best and cheap flight ticket promotion even for as low as MYR50 or less! Furthermore, enjoy special flight discounts for BIG members. Lastly, watch out for AirAsia's seat sales and discounts that would take you anywhere in the world for the price of a bus ticket!
Exciting New Destinations
Another reason why you should travel with AirAsia is their exciting destinations from Asia, Europe, Australia, and more to as much as 165 destinations in 25 countries worldwide! From east to west, north to south, AirAsia will always be there.
The AirAsia App
Aside from their low prices and exciting destinations, AirAsia also has an app that would help you with your booking! Available for both iOS and Android devices, the app allows you to book your itinerary with a few swipes and taps. Simply download the app, log in using your existing AirAsia account and book! The app helps you manage your itinerary, add or remove baggage, and make new bookings. On top of that, get the mobile app-exclusive promo code to save you more on your next travel trip!
How to Book your Flights with AirAsia
Booking your flights with AirAsia is easy! You can search, book, and confirm your itinerary in as simple as five steps, here's how:
Search for your flight on the AirAsia website by entering your desired travel date.

Select the flight that would best suit your schedule.

Enter your guest details such as your name, age, and birthdate. Please be advised that AirAsia will not be responsible for any travel documents such as visas needed for your trip.

Add or remove baggage, in-flight meals, and other particulars you need for your upcoming flight.

Select your preferred payment method and confirm your payment. You will then receive your confirmed itinerary on your email.
Furthermore, you can use the AirAsia app to book your flight itinerary on your phone. Simply download the app from the App Store or Google Play Store and you'd be able to search, book, and manage your flights in just a few taps.
AirAsia Payment Methods
AirAsia gives you tons of options when it comes to payment methods. The airline accepts all major credit and debit cards such as Visa, American Express, and Mastercard. Furthermore, you can also complete your transactions via online transfer, UnionPay, e-Gift Voucher, and Big Points accumulated. Obtain additional discounts with AirAsia credit card promotion by entering the exclusive promo code from Maybank, CIMB, Hong Leong Bank, and others. If you're using your foreign bank account, simply select your currency to avoid incurring exchange rate charges.
How To Get Your AirAsia Promo Code Malaysia
The best thing about flying with AirAsia is that you can use coupons to unlock discounts when you book your flights. All you need to do is follow these steps and be prepared for the best travel experience you could ever have.
Go to the AirAsia coupon page at New Straits Times or simply scroll up to view the latest coupons and discounts.

Choose a coupon, deals or any AirAsia sales that you wish to use when you book your flights.

Copy the code and paste it on the discount box when you search for your flights on the AirAsia website.*

Proceed and book your flight with the biggest discounts from AirAsia and New Straits Times!
And there you have it! Redeeming your AirAsia promo code in 2020 is really simple! Enjoy the biggest discounts with AirAsia Malaysia promotion from New Straits Times!
*Please be reminded that there are offers that do not require a coupon code. If so, simply click on the View this Offer button and proceed as usual with your AirAsia booking.
Top 5 AirAsia Voucher & Promo Code in 2020