powered by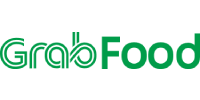 Grabfood promo code for Malaysia in October 2020
Please wait while we process your rating

.

.

.
Get the latest deals and vouchers right in your inbox!
GrabFood Promo Code – Your Favourite Dishes Delivered Hot and Fresh

After a long day's work, wouldn't it be nice if you have your favourite food waiting for you the moment you arrive home? Well, thanks to Grab, this is now possible! Grab has introduced GrabFood, a food ordering and delivery app that allows you to order your desired dishes from favourite diners and vendors, then have them delivered straight to your doorstep! No more waiting in long queues or braving the horrid traffic just to have a bite to eat!
Why Choose GrabFood Malaysia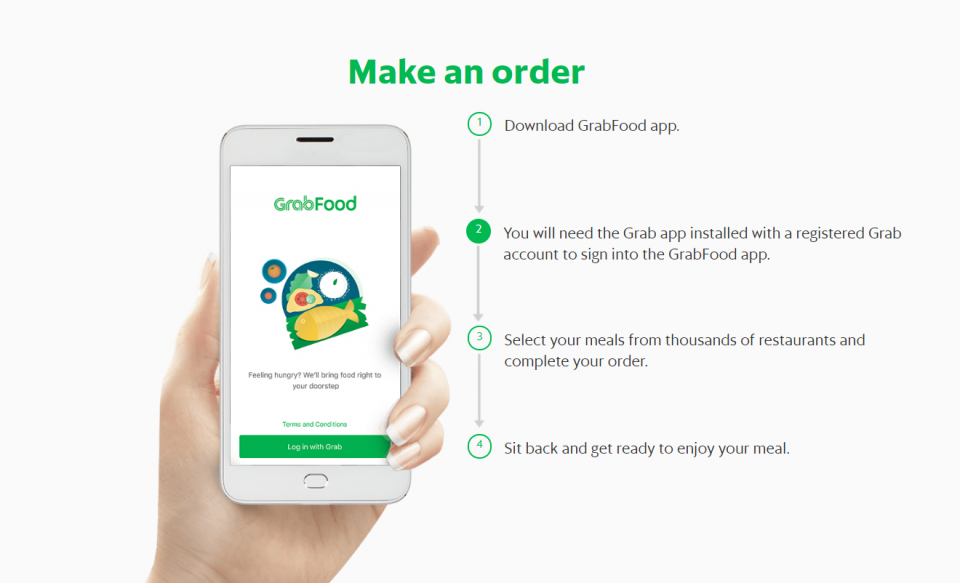 Whether you are craving for a steaming hot meal on a cold rainy day or a dessert to satisfy your sweet tooth, have your favourite food delivered to you fast and conveniently no matter where you are with GrabFood. Here are some reasons why GrabFood should be your food order and delivery app of choice:
Hassle-Free and Convenient
Like its ride-hailing service, Grab ensures that the GrabFood app is easy to use and that transactions can be done within minutes. There is a prerequisite though: You will need to have the Grab app installed with a registered Grab account to sign into the GrabFood app.
With GrabFood, you can satisfy your hunger pangs with just a few taps. Simply download the app, select what you want to eat from the options available, and place your orders. Then, all that is left is to wait for the food to be delivered to wherever you are currently at. From ordering the dishes you want to placing orders, the entire process takes less than 5 minutes! Even better, enjoy extra discounts when you apply the GrabFood free delivery code. This app can come in handy when you are hungry but still want to focus on work or if it's raining and you do not have anything to eat at home but it's too troublesome to drive out just to have something to eat.
Enables Better Time Management
When you place an order on GrabFood, the app will show you an estimated time for the food to arrive at your desired location. This allows you to plan your time better so that you can receive it without interrupting your plans or taking up too much of your time. Hence, you can continue to stay productive while filling up your bellies!
Restaurant Recommendations
Another benefit that GrabFood provides is that it lists out all the eateries and diners that it is affiliated with which are located near your location. From local delights to popular restaurants, GrabFood offers a wide array of choices for users to select from. It might seem like a disadvantage at first, only providing the option to choose from nearby restaurants, but this is actually to ensure that the food still remains hot when it reaches you. What's more, there is no minimum order required so you can go ahead to your heart's content! You can also order from different restaurants but you will be subjected to extra delivery charges.
Rewards Scheme
By using the GrabFood app to order your meals, you can earn 5X GrabRewards points for every dollar spent. These points can be used to redeem Grab ride discounts and other exciting goodies offered by Grab's partners and affiliates.
Save More With Grabfood Promo Codes and Vouchers
Grabfood Group Order
Order your next meal with your friends, family or colleagues to receive more value for money on your delivery charges! When making group orders, each person will be able to make their own orders from their own phones and customise each order according to their liking. To place a group order, tap on the 'Group Order' icon on the top right of the restaurant page. Then, share the order link with your friends who would like to place to the order with you and they will be able to add their order into your basket from their own devices. Complete the order and you will be able to enjoy flat rate delivery fee for all the orders in your basket!
Order as a group on Grabfood Malaysia today to enjoy discounted delivery fees!
Grabfood Local Heroes Challenge
Support our local restaurants and eateries to stand a chance to win Grabfood vouchers! To participate in Grabfood Local Heroes Challenge, all you have to do is complete two orders from local eateries via the Grabfood Malaysia app. These orders must have a minimum order value of MYR15. Once you have done this, simply head to the main page on the Grabfood app, tap on 'Account', then select 'Challenges'. Swipe left to view your challenge progress, and once you have completed the two orders, you will be able to claim 1 free delivery voucher!
Order local and get rewarded with Grabfood vouchers today!
Redeeming and Using GrabFood Malaysia Promos and Coupon Codes from NST
Nothing quite beats being able to save while you shop. With that said, New Straits Times has curated a comprehensive list of GrabFood vouchers and coupon codes that you can utilize while using the app to enjoy more value. Here is how you can redeem these GrabFood coupon codes:
Browse through the list of GrabFood vouchers in 2020 on this page to find one that interests you the most.
Once you have identified one that you would like to use, simply click into it to access the accompanying code. Do note that some of these coupons might not have codes; these coupons are automatically applied without requiring users to manually insert codes.
Then, proceed to the GrabFood app. Look through the list of restaurants available to find the meal you are craving for. The app will also notify you of the estimated time it will take for the food to arrive at your location.
Upon finding it, simply place your order by stating the food you want and how many portions you want.
During the checkout phase, remember to insert the coupon code you had copied earlier (if any) to apply for the benefit.
Stay Protected While Enjoying Delicious Meals
Although staying at home is crucial to keep our country safe and yourself protected, it's hard to do when your tummy is growling, hungry for some delicious and mouth-watering delicacies. To decrease the risk of the virus spreading, it has been advised to all Malaysian citizens to opt for food delivery apps like Grabfood to appease your cravings instead. And why not try it out? With their free delivery promo, GrabFood is more than your average food delivery platform.
It undeniably has a huge variety of food choices to choose from, ranging from local cuisine to high end western including drinks like coffee or bubble tea. You can also try out "Grabfood Signatures" which is a list of the top restaurants such as Texas Chicken, Boost Juice, KFC, and Domino's Pizza which users always order from to satisfy their hunger pangs. In addition to that, you are able to earn points with every order you make which can be exchanged for exclusive vouchers. GrabFood also provides FREE DELIVERY and the occasionally 30% OFF selected orders. However, if you are lacking points, you can always use our Grabfood Promo Codes and Vouchers which can be used without any points! So what are you waiting for? Give in to cravings and head over to the app and order some delicious food now, and use our Grabfood Malaysia promo code in 2020 for an additional discount!
Payment Methods
In terms of payment methods, you can simply link the app with GrabPay, the primary payment channel for Grab by going to Account and then Payment. In case you want to update your payment method, just make the updates on the Grab app, then "Relink" the GrabFood app to GrabPay once the changes have been made.
Top 5 GrabFood Voucher & Promo Code in 2020