powered by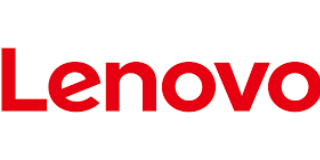 Lenovo Coupon
Please wait while we process your rating

.

.

.
Get the latest deals and vouchers right in your inbox!
Discover Amazing Discounts on Laptops, Desktop, and Smartphones with Lenovo Coupons on New Straits Times!
Find awesome offers and deals on laptops, desktops, smartphones, tablets, and other electronics and services at Lenovo Malaysia! On top of that, you can get these products at more incredible prices using Lenovo vouchers which are available on New Straits Times!
Why Choose Lenovo?
Guaranteed Authentic Products
With Lenovo Malaysia, you will be assured of authentic products. They have an extensive lineup of laptops, tablets, desktops, smartphones, data center, and workstations. For laptops, you can choose one for gaming, business, or all-around multimedia performance. They have 2-in-1 variants – convertible laptops and tablets which deliver impressive performance. If you want a tablet, Lenovo has a range of options for Android and Windows. They are great for watching movies, browsing social media, and much more. If you want a rig for your home or business, you can choose from Lenovo PCs, small desktops, and mini towers.
Lenovo Malaysia isn't only renowned for its laptops and PCs, they branched out into smartphones which are now becoming more well-received in Malaysia. Their smartphones come with a host of features including magnificent cameras, incredible battery capacities, and stunning display technology.
Won many accolades
Lenovo has received many accolades from international award-giving bodies due to their innovative designs. Their Think and YOGA product ranges garnered numerous awards from Red Dot Design Awards because of their reliable quality, impressive features, and ergonomic design. They were also awarded the prestigious MSPWorld Cup Award, given by the globally-renowned accrediting body for managed services – MSPAlliance.
Products undergo strict testing
Lenovo products go through many rigorous tests in order to meet strict reliability standards. Lenovo laptops, for instance, are required to pass military testing standards for harsh conditions with heat, cold, water, altitude, humidity, dust, and vibration.
How to Redeem Lenovo Malaysia Coupons and Vouchers
Browse New Straits Times' list of Lenovo coupons and choose the one that will give you the most benefits. After clicking on the offer, you will see a popup that comes with a code. Take note of it so you can key it in the promo code box on Lenovo Malaysia website. If you choose one that doesn't have a code, the promotion will instantly take effect once you check out. After your selection, hit the website link to proceed to Lenovo Malaysia and start browsing their wide range of electronics.
On Lenovo Malaysia, you will see four categories: Deals, Products, Support, and Solutions. If you want to know the latest Lenovo Malaysia promotions on laptops and gadgets, just go to Current Deals under the Deals tab. The Products tab comes with all the products and services offered by Lenovo Malaysia. Choosing one of the categories will display all the related product ranges. Meanwhile, the Support and Solutions tabs contain resources, solutions, and services that customers can use or take advantage of.
If you have product in mind, just use the search function on top of the page and key in the item. You can also look for products under the categories and product ranges. Once you've found a product, say a Lenovo ThinkPad laptop, be sure to check the specs of all the related models. But if you already have a specific model in mind, simply click on Customise to select the specs and accessories that will be included in the package. Once done, click Add to Cart to proceed to the Shopping Cart and Summary.
You will find the coupon code box on the upper right of the page. Paste the code you copied earlier from New Straits Times and click Apply so that the discount code will take effect upon checking out. Click Proceed to Checkout once done. You will be redirected to the Shipping Details section where you are required to key in your shipping address and other important information. After filling in your details, select your payment method. Lenovo Malaysia accepts card payments with Visa, MasterCard, or American Express.
Finally, you may confirm your purchase once you're fine with your order details.
Product Delivery
When tracking your order through the Order Visibility Portal on Lenovo Malaysia, you will be provided the status of your order as well as the estimated shipping date. The shipping date depends on the availability of the item, time of production, and the customizations included when placing your order. Once the package is shipped or received by the carrier, you will be provided a tracking number which will be sent to your email or viewed via the Order Visibility Portal.
Lenovo Customer Service
If you are experiencing issues regarding your product, simply key in its serial number and click submit so that Lenovo Malaysia customer support team can start handling your concerns. You may also visit Lenovo forums to look for solutions provided by other Lenovo users.
Top 5 Lenovo Voucher & Promo Code in 2020