powered by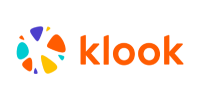 Klook Promo Code
Please wait while we process your rating

.

.

.
Get the latest deals and vouchers right in your inbox!
Discover the Best Travel Offers with Klook Malaysia Coupons from New Straits Times
Traveling should not be a chore for everyone and that is why Klook provides a platform for the betterment of every traveler. Effortlessly discover what the world has to offer only from Klook Malaysia as their mission is to "Make it simple for you to enjoy everything a destination offers".
Klook N Go! Grab Your Favourite Meals With Klook Food Delivery
Did you know that Klook has food deals & now they are able to deliver right to your doorstep? Order scrumptious meals from your favorite restaurant today with Klook Malaysia and save up to 38% OFF your orders! Choose from an array of top-rated restaurants such as Fire Tiger, Lemon Garden Cafe at Shangri-La Hotel, and many more. There are also several food packages that you can choose from to grab your meal at an even better price, and combined with Klook vouchers and F&B deals available on our coupon site, you can take that price down even further. Pro tip: bookmark this page to keep updated with the latest offers and promotions!
Why you Should Book your Next Trip with Klook?
Top-quality Experiences
Thanks to the company's experts from all over the world, Klook ensures that the recommendations are up to every traveler's expectations. Everything from the attractions down to the activities is carefully curated which makes Klook stand out from other tour agencies. There's no need to follow a fixed itinerary as Klook allows you to customize it according to your preference.
User-Engagement
The services offered on Klook is also authentic and transparent as users can always drop a comment on the app which will be posted to their site. Thanks to these reviews, it enables users to have a better insight of the experience they offer which also help make better decisions.
Best Offers Guaranteed
Consumers are able to get the best experiences at the best prices as Klook are partners with a variety of attractions, and operators from everywhere in the world. Having the advantage of being the official partner, Klook offer travellers the best prices compared to other travel platforms. As a matter of fact, Klook promises its users a refund if they could search for better deals on any other travel site.
Easy to Navigate Site
Klook ensures the user experience interface on the site is simple for users to navigate. Thanks to its intuitive design, the layout of the interface is neat and systematic. Whether it is looking for activities or making the final payment, the site has been optimized for seamless usability.
A Secure Platform
Many people are afraid of doing transactions online there's a possibility of their personal information being exposed to third parties. Klook ensures that that every customer can enjoy a safe payment system as they have applied strict security measures. On top of that, travellers from all over the world can utilise the site for their travelling needs as Klook offers multiple payment methods such as Alipay, MasterCard, PayPal, American Express, and Visa. While you pay through their platform, you can be assured that your personal and banking information is secured.
Referral Program
As a member of Klook, you get the chance to earn Klook coupons when they invite friends to become members of the site as well as make a confirmed booking through an authorized Klook invitation channel ("Klook Authorized Channel"). Once you're eligible for the coupons, it will be emailed to your designated email address within 24 hours!
Klook app
Traveling is more than just looking for hotels and accommodations. It is about trying unique experiences that different destinations have to offer. Users can easily discover and book deals for in-destination travel services via the Klook app. On to of that, you can utilise the e-tickets for easy access to various attractions which saves a lot of time. Change the settings of the currency and browse through the app conveniently without having to use a currency exchange. If you are making your first purchase, use the new user promo code and enjoy RM5 OFF through the Klook app. For existing user promo, check out several offers that we have for your upcoming holiday trip in Malaysia or overseas. The app is free for download on your Browser, Android, and iOS.
How you can Redeem your Klook Malaysia Coupons and Promo Code in 2020 on New Straits Times?
Travelling on a budget is easy with Klook Malaysia as they are known to offer affordable rates. With the coupons offered on NST, you can get even better offers! Read below to learn how to redeem these coupons.
1.Look through Klook's coupon page on NST and select the one that catches your eye. Make sure to read through the details of the coupon.
2. Click on the coupon to generate a promo code. Do copy the code for later use. If there is no code, simply proceed to the webpage to enjoy the discount.
3. After that, you can proceed to the homepage of Klook where you can browse through various destinations as well as activities.
4. Once you have picked a favourite, click on either "Add to Cart" or "Book Now". Before proceeding to check out, register for a new account if you do not have one.
5. At the checkout page, paste the coupon code in the provided box to enjoy an instant discount for your purchase.
Travel in style with Klook and make use of these exclusive coupons so that you don't have to break the bank. Check out other coupons only on New Straits Times!
Klook Black Friday & Cyber Monday Sale
School holiday is around the corner, grab this chance to plan your trip with Klook Black Friday & Cyber Monday Sale. Book activities and attractions online with their promotion and use exclusive Klook Malaysia promo code to receive additional discounts on your tickets.
Klook 12.12 Sale
Don't miss out on the best year end travel promotion with Klook 12.12 Sale! Enjoy extra discounts on all activities and attraction with Klook promo code and vouchers. Check out our 12.12 sale page for other travel promotions.
Klook Christmas & New Year Sale
Make the best of this year with adventurous activities and exciting attractions at Klook Malaysia. Make the most out of your holiday with activities from your dream destinations such as Kuala Lumpur, Singapore, Korea, Europe and many more. Don't forget to use their end of year promo code to get discounts on your bookings! If you are looking for more travel deals, browse through our Christmas & New Year coupon page!
Top 5 Klook Voucher & Promo Code in 2020