powered by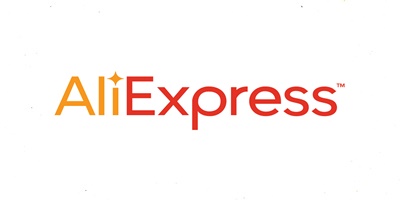 AliExpress Offer & Voucher For Malaysia
Please wait while we process your rating

.

.

.
Get the latest deals and vouchers right in your inbox!
AliExpress Malaysia – Unlimited Options at the Best Prices
One of the most popular names in the online shopping scene in Southeast Asia, AliExpress has become an instant favourite amongst Malaysians when it comes to e-commerce platforms. Since its entry into the Malaysian market, AliExpress Malaysia has provided the locals with unlimited options at the most cost-effective prices across all categories, be it fashion, beauty, electronics, and many more.
More About AliExpress Malaysia
AliExpress has built a solid reputation for itself as an e-commerce giant, especially in the Southeast Asian region. The platform is best known for its extensive inventory of high-quality products which are sold at wallet-friendly prices. Today, AliExpress has become a go-to destination for Malaysian online shoppers to search for any products that they need or want.
AliExpress is not just a platform that benefits online shoppers; it also provides more opportunities for individual entrepreneurs as well as small-scale businesses to promote their products to the public. Hence, AliExpress is not only built for consumers, but also for the sellers and merchants.
Reasons Why AliExpress Should Be Your No.1 Online Shopping Platform
With so many e-commerce platforms available to us today, you might be wondering what makes AliExpress stand out from the rest of the options. There are several reasons why AliExpress has grown to become the e-commerce giant it is today:
Competitive Prices
It's hard to find other online retail platforms that offer the same prices as the products sold on AliExpress. Thanks to the company's strategy of engaging lesser-known brands rather than established names, AliExpress is able to cut down prices without compromising on quality.
Extra Convenience and Value with Mobile App
The best thing about online shopping is that you can purchase the items you want conveniently without needing to worry about traffic, queues, parking, etc. AliExpress takes convenience to the next level with its mobile app. Downloadable for free via Google Play or App Store, you now can shop on AliExpress directly via your mobile device.
Available in Various Languages
In its efforts to dominate the global e-commerce market, AliExpress has optimized its site to support various language options including English, Spanish, Dutch, French, Italian, Polish, Portuguese, and Russian.
Buyer Protection Policy
AliExpress makes sure that the needs of its customers are always prioritized so that they can shop confidently without any worries. Hence, one of the initiatives taken is by enforcing a Buyer Protection Policy which ensures that buyers receive their items on time and as described. Under this policy, buyers are entitled to a payment refund if you did not receive the product or if the item received is significantly different to what is described. Furthermore, AliExpress will also ensure that your purchase will arrive on time by providing a guarantee that the products are delivered by a set date.
Redeeming and Utilizing AliExpress Promo Codes
Before you go on a shopping spree at AliExpress, do stop by and check out the promos and coupon codes available on this page to enjoy more value as you shop! New Straits Times has curated the best AliExpress deals on this page, so make sure you do not miss out on all this goodness! What's more, you can redeem these promo codes with a few simple steps:
View the list of AliExpress coupons available on this page to find one that you would want to use for your next purchase.
When you have identified a coupon that interests you, check to see if it's still valid as well as the terms and conditions for using it.
If there is a code present, copy it so that you can use it later during checkout at the AliExpress site. If no code is generated, it means that the promo does not require manual application.
Then proceed to the AliExpress site and shop for the items you want. When it is time to check out, just paste the code in the space provided.
Payment Methods
AliExpress has flexible payment options for users so that they can choose their preferred method. Unlike other websites, payment is not limited to just Visa or MasterCard debit and credit cards. You can also opt to pay via Western Union, Alipay, Webmoney, etc. You do not have to worry about your banking details being exposed to unauthorised third parties as AliExpress utilizes top-notch encryption to ensure that your information is secure.
Shipment and Delivery
AliExpress uses reliable and trusted courier services such as UPS, FedEx, and DHL to deliver items to your doorstep. However, do take note that all shipping and delivery are handled personally by the merchants so make sure you contact them to inquire about your package.