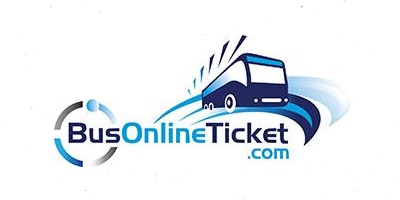 Busonlineticket Promo Code & Discount Code Malaysia in August 2021
Please wait while we process your rating

.

.

.
Get the latest deals and vouchers right in your inbox!
Travel on A Budget with BusOnlineTicket.Com Promo Code Malaysia
Traveling to-and-fro within Malaysia these days has very well become ease with multiple ride-hailing services, budget flights, and the traditional method – buses and trains. There's no better place to search for your budget bus tickets than BusOnlineTicket.com. BusOnlineTicket.com brings you the best bus and train discount codes as well as the cheapest deals on all your travel along with added goodies to spice up your travel arrangements.
Let's look at why you need to get your bus and train tickets online from BusOnlineTicket.com
Easy Transport Booking
In this hustling-bustling world that moves fast, it's sometimes hard to find the perfect ticket to get around easily. Whether its traveling within the city or around Malaysia, when it's go-time, we need tickets fast. This is where the beauty of BusOnlineTicket.com comes in.
BusOnlineTicket.com is the best platform to get your tickets fast. BusOnlineTicket.com allows for a simple, hassle-free booking of tickets and reservations from various operators such as LA Holidays, Skybus, Aeroline, and Aerobus for your travel in Malaysia. Additionally, enjoy a cheaper fare when you use the promotional and promo codes that are available on our page. Using a simple step-by-step process to book travel and accommodation tickets, BusOnlineTicket.com makes transport booking easy. What's better, you can do it via mobile or web app.
Package Deals
Get a load of this – BusOnlineTicket.com brings you irresistible packages to create a seamless travel experience. Combining travel arrangements with hotels and tours, the company consolidates everything you need for a perfect trip around the country. Some of the packages you'll be able to take are:
Bus + Hotel accommodation
Bus + Hotel accommodation + Tours
Ferry + Tours
Variety of Travel Types
BusOnlineTicket.com gives you a variety of means of travel. The most common of the transport ways is by bus. On land, you also have the option of taking trains. Travelling to islands also comes with the option of using ferry and boats. See the world from a different point of view when you take a ferry ride to your destination.
Apart from that, the in-between journey is covered by BusOnlineTicket.com with airport transfers and smaller transport options.
Last Minute Purchasing
Have you ever had some last-minute travel purchasing to do? If you answered 'Yes', then you'll be happy to hear that BusOnlineTicket.com has multiple means getting what you need. BusOnlineTicket.com gives you options to book at the closest date to your travel period.
Major Travel Destinations
More of what makes BusOnlineTicket.com the ultimate place to book are the big travel destinations around the region. Particularly in Malaysia, you can travel to all your favourite places thanks to BusOnlineTicket.com's travel pathways. BusOnlineTicket.com interlinks the major cities and transport hubs that make up the peripheral nervous system of Malaysia's bus and train routes. Some of the bigger routes include:
Bus: Singapore – Genting, Singapore – KL, Singapore – Penang, Singapore – Port Dickson
Train: Ipoh – KL, Bukit Mertajam – KL, KL – Taiping, KL – Butterworth
Ferry: Singapore – Batam/Bintang/Desaru, Penang – Langkawi, Kuala Besut – Perhentian Island
Travel Periods
To get the best out of every travel arrangement, you will need to choose the optimum time period. As Malaysians love to travel during festival periods, it is not advisable to book during that time. People love to 'Balik Kampung' during these periods. Best you book a couple of months before to get the best travel arrangements. Some of the festivals to watch out for are Hari Raya, Chinese New Year, Deepavali, Merdeka, long weekends, and other public holidays. It is most advisable to travel during off-peak times when traffic and people are at their least.
How to Book Bus Or Train Tickets Online via BusOnlineTicket.com
So how do you book your tickets with BusOnlineTicket.com? Like all online bookings, it's best to know the process of getting your tickets. Simply follow these steps to get your tickets online via mobile or desktop app:
Plan your travel dates and destinations.
Get on the NST BusOnlineTicket.com page and look for the best deal that suits you.
Click on the coupon and you will be redirected to the BusOnlineTicket.com main page.
Create a sign up with a username and password. Then login.
Once logged in, go ahead and choose the arrangement you need.
Input all your details such as departure date, arrival date, destination, etc.
Make your payment at the checkout.
Check your booking by clicking the "Check my booking" tab at the top right corner of the screen.
Print your booking tickets and you're ready for your trip.
Payment Options
BusOnlineTicket.com accepts a huge variety of payment options. Some of the accepted payment options are Visa, Mastercard, PayPal, American Express, Singapore Post, 7-Eleven payment, RHB, UnionPay, and AliPay.