powered by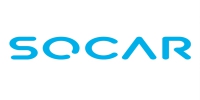 Socar Promotion For Malaysia
Please wait while we process your rating

.

.

.
Get the latest deals and vouchers right in your inbox!
Drive in Style with SOCAR Malaysia
When it comes to commuting in the Klang Valley, most Malaysians would prefer to drive rather than rely on public transport. This is because the latter might require users to change multiple modes of transport for him or her to reach their destination. However, for those who find that owning a car is too much of a financial liability, don't worry – SOCAR is here to help.
About SOCAR
SOCAR is a car-sharing platform hailing from South Korea. that enables you to book cars which suit your needs. Think of it as an on-demand car rental service that you can order via the SOCAR app on your mobile device. You can choose to rent these cars by the hour, day or week depending on how long you need it. SOCAR enables Malaysians to drive a car without worrying about the hassles and expenditure that typically come with car ownership such as loans, car maintenance, road tax, fuel, etc.
Why Choose SOCAR?
With ride-hailing services such as Grab and MyCar available, you might be thinking why you should choose SOCAR instead. Here are some reasons that might cause you to end up preferring SOCAR over the services mentioned above:
More Flexible
Firstly, SOCAR provides you with more flexibility as you can personally drive the car to whichever destination you which. Unlike ride-hailing apps, you do not have to rely on other drivers to pick you up which can be very inconvenient when you are in a rush or if you are running errands and have many stops. Moreover, you can drive any SOCAR from 30 minutes onwards to however long you desire.
Affordable Rates
SOCAR offers up to 8 types of cars available – from sedans to hatchbacks to 4-wheel drives – for users to choose from. You can start driving them from as low as RM8 per hour. Moreover, SOCAR users will not need to pay for 30km of petrol every hour, which can accumulate to a large amount of savings if you are driving long distance when compared to driving your own car.
Designated Parking
Every driver will understand the how stressful it is when you cannot find a parking spot? SOCAR eliminates this problem by providing designated parking when you return the car. Hence, parking is guaranteed which means you do not need to waste time looking and waiting for a vacant parking spot.
Keyless System
SOCAR's cars are incorporated with a keyless system that is operated by the mobile app, which provides more convenience to the drivers as they no longer require a key to unlock the vehicle! This eliminates the risk of misplacing the keys or leaving them behind in the car after the booking period has ended.
Experience Affordable Stress-Free Driving with SOCAR Promo Codes
Driving has never been easier with SOCAR; all you need is the SOCAR app and you are ready to go! To ensure that you have an enjoyable driving experience, New Straits Times has taken the liberty to curate the latest SOCAR promo codes on this page so that you can get more value out of your drive. Here is a step-by-step guide on how to redeem these promo codes:
Browse through the list of SOCAR coupons available on this page to find one that best suits your needs.
Check the details to identify if the promo is still valid and if you match the terms and conditions for using it.
Once you have confirmed that the promotion can be used, simply copy the code to be used later at the SOCAR app. If the promo does not have a code, it means that the promo is automatically applied and does not need to be inserted manually.
Then proceed to the SOCAR app to start booking your car. Insert details such as the duration you want to book and your preferred type of car from the selection available. Remember to insert the promo code that you have copied earlier on NST in the space provided to enjoy the benefits it offers.
Once you have confirmed your reservation, simply proceed to the location where your car is located. Unlock the vehicle using the app and you can start using it for the duration you have reserved it for.
When the reserved time is up, simply return the car back to the parking spot where you picked it up.
Payment Methods
SOCAR accepts all debit and credit cards issued by Visa and MasterCard. All payments transactions on the SOCAR app are made through a secure Braintree payment gateway that is powered by Paypal.
Contact Details
For further inquiries, do not hesitate to contact SOCAR by dropping an email to hello@socar.my.