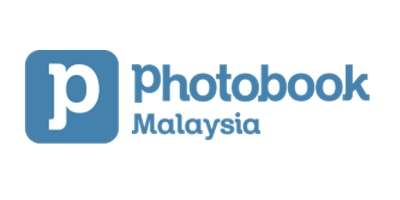 Photobook Voucher & Promo Code Malaysia in January 2021
Please wait while we process your rating

.

.

.
Get the latest deals and vouchers right in your inbox!
Customize Your Photo Albums with Photobook Malaysia Promos
Photos can be our window into the world of the past, present, and possible future. Although we are moving towards digitally photo collections, we often savour printed, physical photos. Photos sorted in albums are particularly attractive to view and keep for generations. One company that merges the digital world of photography with physical albums is Photobook Malaysia. Offering the simplest solutions to photo albums, Photobook Malaysia allows you to customize your selection of memories in creative ways either through the Photobook website or app. What's better, there are coupons to get Photobooks at discounted prices.
Why you Should use Photobook?
Before you start the addictive habit of creating Photobooks, it's important to know your options. There are hundreds of design combinations of Photobooks for you to choose from. To summarize the many options from Photobook Malaysia as a brand, you can try making these types of photo creations:
Photobooks

Flush Mount Albums

Cards

Stationery

Prints

Home Décor

Calendars

Photo Gifts
These incredible albums are perfect for events such as weddings, birthdays, and anniversaries. Now that you've got a brief overview into the world of Photobook, let's look at how you can customize your very own Photobooks using three simple steps.
How to Create Your Photobook
Step 1 – Choose a layout
After deciding to go with a Photobook, the first thing you will need to do is to choose a layout. Choosing a layout is relatively easy albeit the many options. In order to know what layout options you have, choose a size. Sizes of photo books are as follows:
Mini Square 6" x 6"

Small Landscape 8" x 6"

Small Square 8" x 8"

Medium Portrait 8" x 11"

Medium Landscape 11" x 8.5"

Large Square 11" x 11"
If you are not confident to go by size, start with the wide variety of Readybooks; the ready-made Photobooks with selected themes for a kickstart to your photographic journey. Readybooks come in a total of 156 different themes. Choose from travel, children, family, wedding, or simple seasons as some examples to start with. You can choose to preview the album beforehand so you have an idea of how many pictures you can put in. Once you've done this, you will know how many photos you can fit into the Photobook. Go ahead and choose all your favourite photos and pictures to be uploaded.
Step 2 – Upload your images
Probably the more tedious part of the Photobooking experience is where you will upload all your images into the template chosen. It is best to group your photos in a folder for easy access. Divide your photos into subfolders if necessary. This will allow you to keep track of the ones that are uploaded. You can even segregate them according to date and event if it makes the process easier.
When uploading images, remember to use images that follow the size and dimensions of the upload specifications. Sizes differ according to the type of Photobook you choose. Even then, it is important to use high-quality pictures. Photos uploaded must be in HD resolution. If you use photos that are low quality, you will not get the best clarity when you upload and add them to the order of the Photobook. Click the upload image button and follow the steps from there.
Step 3 – Design and order
Here comes the most fun part! It's time to personalize your Photobook. Now that you've got all your photos on the page, go ahead and rearrange them to your liking. One thing to keep in mind is to limit the number of picture boxes on one page. The fewer you have, the easier it will be to bring out the photo. Some of the characteristics you can customize include picture border size, length and width, background colour/theme, and photo captions. Allow your creativity to flow as you go through each photo meticulously. It is important to take your time with the photo combinations.
How to Redeem your Free Photobook Coupon Code in 2020

Simply follow these simple steps to enjoy your free Photobook Malaysia vouchers;
1. Browse through the list of Photobook coupons on NST.
2. Select the one that best suits your purchase.
3. Click on it to utilise the coupon. If there is a promo code, make sure to copy it so that it can be used when you checkout.
4. Head to the homepage of Photobook.
5. Once you've decided on your order, head to the checkout page and paste the promo code to enjoy an instant discount!
Payment Options
There are various ways you can pay for your product as Photobook accepts most credit or debit cards as well as Paypal. Additionally, countries with Photobook offices (Australia, Canada and Malaysia) can make their payment via online bank transfer or bank deposit. Do take note that this method will have a longer processing time.